Singapore Exchange-listed Alset International (the Group) is targeting a listing for its home-based REIT on exchanges including the Singapore Exchange.

Alset said its subsidiary, Alset EHome Inc., will begin the process of seeding American Home REIT Inc (AHR). by transferring over 20 single family rental homes to the REIT.

All currently owned by Alset EHome, the homes are occupied with long term leases.

The Group targets to increase the number of such homes under the REIT to more than 100 by the end of 2021.

SG-listed Alset was known as Singapore eDevelopment until last year. Alset is Tesla spelt in reverse.


Alset stock

6.3 c

52-week range

5.2 – 10.4 cts

Market cap

S$203 m

PE

1.5

Dividend yield

--

1-year return

-36%

Shares outstanding

3.23 b

Source: Yahoo!
The REIT's mission is to scale a Class A portfolio of residential real estate assets in line with the Group's vision of creating a sustainable, healthy living ecosystem that generates long term value and maximises returns for its shareholders.

Find out more at www.americanhomereit.com

The REIT targets to acquire residential real estate assets having a capitalisation rate of approximately 5% on net operating income and to pay a quarterly dividend up to 8% annualised yield.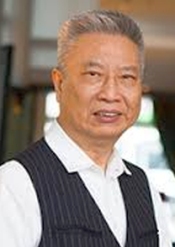 Chan Heng Fai, Chairman of AlsetThe REIT "is an integral part of the entire ecosystem we are building," said Alset EHome's Executive Chairman, Mr Chan Heng Fai.

"We are in the process of setting a strong foundation to rapidly scale operations across our entire ecosystem, and with AHR, we have the platform to grow at a much faster pace."

In the coming months, the Group is targeting to ramp up efforts to build the asset base of the REIT.

It is "ultimately targeted to pursue a dual listing status in global stock exchanges, particularly in the US and Singapore, a global hub for REIT listings."

Alset EHome, the Sponsor of the REIT, is a 99.99% owned indirect subsidiary of the Company.