MAYBANK KIM ENG

MAYBANK KIM ENG

Bursa Malaysia (BURSA MK)

Maintain BUY with a lower MYR8.70 TP

Bursa's current valuation implies MYR3.2b-3.3b equity ADV over the next 12M, a tad below Jul 2021-MTD's MYR3.4b. Amid multiple challenges, ADV could remain weak over the near term, before picking up towards YE21 in anticipation for economic activities to rebound in 2022. We lower ADV forecasts, leading to cuts in our FY21/22/23E net profit by 15%/20%/ 20%. Pegging on an unchanged 23x PER (10Y mean) on FY22E earnings (FY21E previously), our revised TP is MYR8.70 (-20%).

Gas Malaysia (GMB MK)

Another tariff hike

Price hike possibly offset by volume pressure

GMB's 3Q21 tariff represents another increase (+11.8%) from 2Q21, and is likely due to an increase of its gas cost (from PETRONAS). Higher gas cost would have a positive impact on GMB's spread, all else equal. However, the possible volume shortfall from ongoing movement restrictions would have an offsetting impact on earnings. Maintain HOLD with an unchanged DCF-based MYR2.80 TP. We marginally prefer PTG (PTG MK, HOLD, CP: MYR15.60, TP: MYR17.20) among the gas utilities.

UOB KAYHIAN

UOB KAYHIAN

STRATEGY – SINGAPORE

Singapore Funds Flow

1H21 funds flow showed a stark difference in the views on the financial sector: while retail investors were net sellers in 1H21, institutional investors were net buyers. Apart from the banks (DBS, OCBC and UOB), SGX, Singtel, Yangzijiang and Ascendas REIT were very well traded. In June however, financials fell out of favour with institutional investors while retail investors were sizeable buyers of the sector.

Telecommunications – Malaysia

Fixed-line Operators To Benefit From Jendela Programme

2Q21's fixed broadband passes exceeded Jendela's target despite the lockdown. Positively, this means Peninsular Malaysia may achieve its 7.5m premises pass target before end-22. This bodes well for TM and TIME as these companies could continue to exhibit strong subscriber growth trajectories. 5G is slated for commercial operations by end-21. Maintain MARKET WEIGHT. Top picks are TM as it is a beneficiary of the Jendela and MyDigital initiatives, and Axiata for its attractive valuation.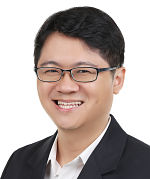 Check out our compilation of Target Prices