UOB KAYHIAN

CGS CIMB

Small/Mid Cap Strategy – Singapore

Beneficiaries Of Higher Oil Prices

The recent increase in crude oil prices, due to declining global oil inventories and better-than-expected global oil demand with the re-opening of economies after the COVID-19 lockdowns, has triggered renewed interest in the oil & gas sector. OPEC, together with Russia, has also helped by agreeing to a slow unwinding of supply curbs. The immediate beneficiaries in Singapore are upstream oil producers such as RH Petrogas and Rex International, in our view.

Banks

Positive indicators for a 2021 profit recovery

■ We observed positive trends in all banking financial indicators in 1Q21, particularly on NIM expansion and the downcycle in LLP.

■ We forecast a core net profit growth of 9.4% for banks in 2021F, underpinned by a projected 8.3% rise in net interest income and 34.7% drop in LLP.

■ Our expected rebound in banks' core net profit growth in 2021F, despite the MCO 3.0+, could be a re-rating catalyst for the sector. Reiterate Overweight.

CGS CIMB

UOB KAYHIAN

Autos

A bumpy road ahead

■ TIV could fall by 20-25% qoq in 2Q21F due to FMCO but recover in 2H21F with the sales tax holiday extension, in our view. Maintain 2021F TIV (580k).

■ We look forward to EV policy direction in upcoming NAP revision in 2H21F.

■ Retain Neutral rating, with Sime, UMW and Bermaz as preferred sector picks.

Metals – China

China To Release National Reserves Of Copper, Aluminium And Zinc

Although there has yet to be an official confirmation, there have been reports that China intends sell its reserve of copper/aluminium/zinc to curb the surging metals prices. These metals could be sold directly to downstream users monthly until end-21. National copper/aluminium reserves are estimated at 2m/0.82m tonnes, or 16%/2% of China's annual consumption respectively. We expect the metals shortage to ease in the near term, but base metals' price will remain resilient on solid fundamentals in the mid-long term.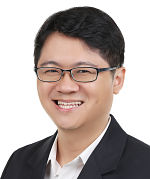 Check out our compilation of Target Prices