Excerpts from UOB KH report

Analyst: Lucas Teng
2QFY21: In Line With Expectations; Sturdy As Steel
BRC's 2QFY21 net profit of S$9.5m was flat qoq, making up 23% of our full-year estimate and in line with expectations.


BRC ASIA

Share price:
$1.52

Target:
$2.00
The group has declared an interim dividend of 4 S cents, as outlook for public sector construction projects continues to show a steadfast demand, though the risks of project delays remain.

Maintain BUY with an unchanged target price of S$2.00.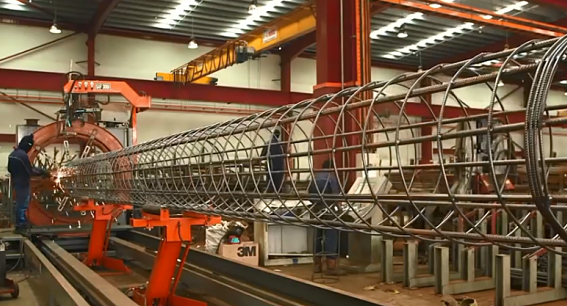 The BRC group's orderbook remains at a high of S$1.1b.
BRC Asia designs, manufactures and markets steel meshes under the BRC brand name. The company's products include non-standard and customised meshes, a wide range of prefabricated products including beams and column cages, complete prefabricated beam and column reinforcement, staggered meshes, twin wire meshes, and pile cap cages.


RESULTS
• Results in line with expectations. BRC Asia's (BRC) reported 2QFY21 net profit of S$9.5m (-4% yoy) forms 23% of our full-year estimates, in line with expectations.

The group's net profit was steady on a qoq basis (-1% qoq).

There was a provision for onerous contracts amidst a sharp increase in global steel prices, amounting to about S$29m in 1HFY21.

An interim dividend of 4 S cents was declared.

• Recovery still in progress... 2QFY21 revenue improved to S$279m (+21% yoy, +31% qoq) with higher contract values from rising steel prices.

The group's orderbook remains at a high of S$1.1b.

Gross margin of 5.8% in 2QFY21 dipped mainly due to the provisions, which can be reversed when sales contracts deliveries are executed.

The group's financial position has improved, with net gearing levels at 21% in 1HFY21 (vs 76% in FY20).

• …though delays may be expected. The recent outbreaks of COVID-19 cases could threaten the progress of construction activities. This includes positive cases of foreign workers at dormitories as well as the tightening of border measures.

Management noted that construction activities (currently at 75-80% of pre-COVID-19 levels) could be slowed temporarily.

• However, authorities have continued to provide support for the construction sector. Recent support measures include flexibility on recruitment of foreign workers from China to deal with the manpower crunch, extension of time to complete public sector construction projects, as well as provision of 0.1% of public sector contract sum for every month of construction delay to facilitate quicker disbursement of cost sharing in non-manpower related expenses.

STOCK IMPACT
• Credit control to mitigate risks. The group highlighted that some customers could be more adversely impacted by the lower efficiency and work productivity as well as heightened costs, due to in-place measures against COVID-19, though credit control measures remain in place to mitigate its effects.

• Riding on the wave of stronger public sector project demand. The Building and Construction Authority (BCA) projects the total construction demand in 2021 to range from S$23b-28b, with public sector projects contributing 65% of new projects amid an anticipated stronger demand for public housing and infrastructure projects.

• BTO projects delayed but volume of flats still going strong. Manpower shortages and supply chain disruptions have affected the Build To Order (BTO) projects. About 85% of current BTO projects are around 6-9 months behind schedule, according to the Ministry of National Development (MND). Public housing projects usually require steel meshes and other steel components which are offered by BRC.

• The Housing and Development Board (HDB) launched 3,740 flats on 4 Feb 21, and is planning to launch 3,800 flats in May 21 and another 4,900 units in Aug 21, bringing the total units launched for the year to more than 12,000 units, at approximately 80% of 2019 levels.

EARNINGS REVISION/RISK
• None.


VALUATION/RECOMMENDATION
• Maintain BUY with a target price of S$2.00, based on 11.5x FY21F PE. This is pegged to its long-term average (excluding outliers of >2SD at 25x).

The exclusion is primarily from the high base in FY17-18.

• Key risks: Credit risk from smaller construction players.



SHARE PRICE CATALYST


• Faster-than-expected recovery in construction activities.
• More public housing projects.


Full report here.