Excerpts from Q&A between shareholders of Medtecs International and the company ahead of the AGM for FY2020. For the full Q&A that was uploaded to the SGX website, click here.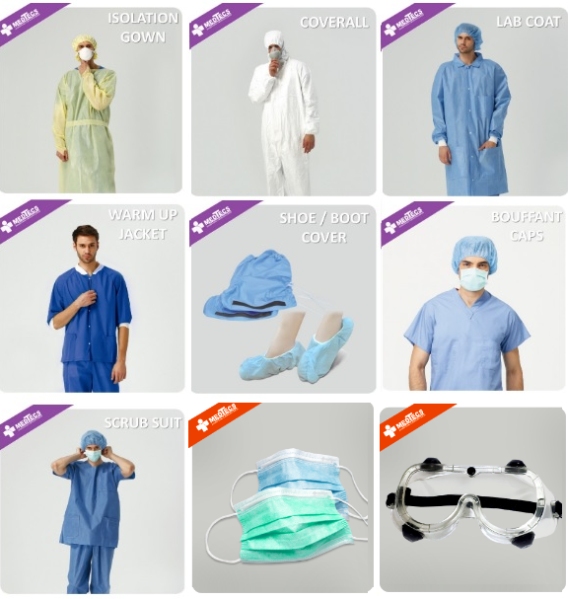 Please elaborate Business Plans at the AGM and its outlook for 2022-23. Thank you
Looking ahead, the Board expects demand for PPE to remain elevated even as vaccinations gain pace due to the enhanced safety and hygiene practices at hospitals and public areas, change in consumer behavior and with governments and medical institutions building their own stockpiles of PPE and other medical consumables.

The Company will continue to focus on executing our growth strategy to become a leading PPE stockpiling services provider and Asia's first multi-national group procurement platform with one-stop-shop 6 capability, which will allow it to provide value-added services so that the Company does not compete with other PPE vendors on price alone.

In support of the above growth strategy, the Management are taking the following actions:

(i) Partnership with key raw material suppliers and industry players: We are in talks with key industry players to develop new product lines and broaden our PPE product range to include items such as gloves, syringes, rapid test kids, and medical devices such as ventilators and nebulizers to secure long-term supply contracts with major group purchasing organizations worldwide.

(ii) Expansion of sales channels: Through the use of e-commerce platforms and social media such as Medtecs Express services, as well as the Company's official Instagram, Facebook, and Twitter accounts, we are increasing the visibility of the Medtecs brand and promoting our own branded products.

The Group also is in partnership with Amazon and Newegg to enhance logistics and distribution capabilities for the North American market.

We expect to see further growth in terms of revenue when the Company sets up more Amazon and Newegg stores to cover different regions to offer more products.

(iii) Mergers & Acquisitions and Joint Ventures: The Company will work with external experts and partners to leverage on their global connections and talents to capture increased market demand for PPE products worldwide.

Specifically, the Group has incorporated a joint venture company, Resilient Medical Ptd Ltd, with our partner, ACO International Limited (ACO), to build a fully integrated product development, manufacturing, and sales and distribution platform.

The joint venture will allow Medtecs to expand manufacturing capabilities and product offerings and ultimately, expand our revenue streams. As a major player in the global PPE market, the Group is well positioned to address the supply chain issues uncovered during the pandemic.

The Company's goal is to ultimately build a resilient global PPE supply chain with government agencies, brand owners and industry players.


1) Given that the battle against COVID-19 continues to be protracted, to enhance earnings visibility, has the management looked into establishing contract with its longterm customers - selling a fixed volume at fixed price to its customers?
2) In terms of total sales volume, is 2021 sales expected to decrease from the high base of 2020 by ~20%?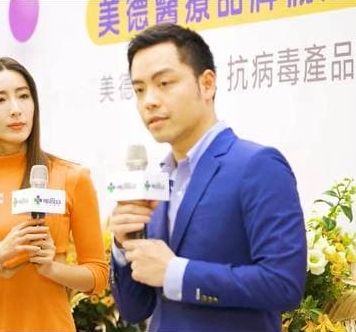 Medtecs CEO William Yang. 1) The Company's strategy is to secure recurring orders of large volume from our customers, both existing and newly-acquired, so as to create long-term steady revenue streams as the foundation for our continued growth.

Our goal is to enter such long-term supply contracts with at least two of the three largest group purchasing organizations in the North American region this year.

2) 2020 was an exceptional year. It will be challenging for the Group to exceed our performance in FY2020.

However, judging by the World Health Organization's statistics of the COVID-19 situation, the Company is of the view that global demand for PPE will remain elevated for the foreseeable future, and the level of awareness for healthcare products will remain high.

The Group's revenue in the first quarter of FY2021 increased compared with the same period in 2020.

The Group will continue to work towards becoming a leading PPE stockpiling services provider and Asia's first multinational group procurement platform with one-stop shop capability to generate long-term revenue and growth.

The above is based on a preliminary assessment of the latest unaudited management accounts of the Group and is not based on any financial figures or information which have been audited or reviewed by the Group's auditors.

Accordingly, shareholders are cautioned not to place undue reliance on any forward-looking statements, which are based on the current view of management regarding future events.

The Company will provide further details of the Group's performance as and when appropriate (including providing relevant business updates between the announcements of its financial results).