With many stocks recovering from a Covid year, investors looking for value plays could take a look at IFS Capital.


Stock price

19 c

52-week range

17 – 21 c

Market cap

S$72 m

PE (ttm)

29

Dividend yield

1%

P/B

0.4

Shares outstanding

376 m

Source: Bloomberg
IFS Capital hasn't been on many investors' radar screen for some years, as reflected by its low trading volumes.



It currently has a low price/book value of 0.4 and, arguably, an underlying business resilience .

There is relatively new top management -- which joined in 2015/2016 -- and there has been some business reorganisation in order to raise its financial performance.

In addition, new business lines have been developed, notably consumer lending.

All in, the new IFS story is worth a listen, as we learnt in a virtual chat with Mr Randy Sim, the Group CEO of IFS Capital, who is an ex-banker at Citibank's consumer and commercial segments.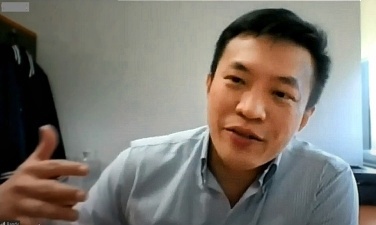 "One common question I get is, do we compete with the banks? In fact, we make a conscious effort not to because we try not to go into very congested waters. Our key focus really is on receivable financing, which is one specialized area within the entire SME financing space -- as well as asset financing."
-- Randy Sim,
Group CEO, IFS Capital
For more than 30 years, IFS Capital's core business has been lending money to SMEs.

Currently, those in Thailand are its No.1 revenue contributors, followed by Singapore. IFS does business with SMEs in Indonesia and Malaysia as well.

Its total gross lending assets including factoring receivables outstanding amounted to $432 million as at end-2020.

Over time, IFS has honed finely its criteria for selecting clients and receivables, for example, so much of the lending risks has been mitigated.

The ultimate risk mitigator is a requirement for valuable collateral such as real estate.

If a loan default happens, and all avenues of addressing it are exhausted, the collateral gets sold off.

And, not surprisingly, there could be surplus cash that can be handed to the owner. In finance terms, the loan-to-book ratio is set at a very comfortable margin for IFS.


New & growing: Consumer lending
IFS was one of 6 financiers that applied for, and were awarded in Dec 2018, a pilot licence in consumer lending by the Ministry of Law.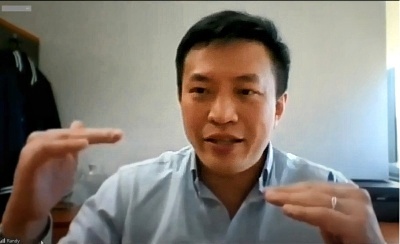 "

We're bringing a different narrative to the consumer money lending segment. We focus on providing financing for productive purposes, so we do not fund consumption-type purchases. That area is fairly crowded as well."
-- Randy Sim,
Group CEO, IFS Capital
The Ministry's objective was better consumer protection.

IFS sharpened its business model thus: "We look at, for example, individuals with a day job and they are trying to build up a side hustle. Or they are sole proprietors trying to build a home-based business, etc."


Aside from the nascent entrepreneur, IFS has a broader wish to service other funding needs:

"We also look at funding life stages -- requirements and needs arising from certain life stage changes. It could be education, it could be marriage, the first child etc. Sometimes families and individuals go through stages in their lives where they have a temporary liquidity requirement," said Mr Sim.

How does this business line called Friday Finance, which doesn't have a shop front and doesn't do marketing, but relies on a digital portal instead, differentiate itself from competitors?

"I believe we are one of the first and probably the only one that offers a refund of 50% of the admin fee if our client repays all installments promptly," said Mr Sim.


Also, its unsecured loans come with a loan insurance for clients who may be small-business owners or members of the gig economy. The insurance will cover repayment of installments, or even the entire outstanding loan, if an accident should happen to clients and they are put out of action for a while.

Could Friday Finance have baked this insurance cost into its loan pricing?

"We do not build this into the pricing. I know this is hard to prove but the fact is generally our pricing is already lower than the market.

"The key idea here is, we feel that there is a segment within the consumer space that has been underserved so far and it is our interest to try and see how we can make headway, to get folks in that segment to get to know us."

Mr Sim said loan amounts vary from a few thousand dollars (for individuals trying to meet bill obligations) to significantly higher sums (for individuals with business needs).

Aside from consumer lending, two new business lines are, briefly:
Multiply is a digital lender that focuses on small businesses, providing fast turnaround via online applications and a fully digital documentation process.
Lendingpot operates an online Business Loan Marketplace, a digital platform which allows small business owners to instantly connect with relationship managers of up to 45 financial institutions in Singapore to find the best business loan for them.
One-offs, and potentially reversible impairments

IFS Capital's reported bottomline for FY2020 reflected a challenging year due to the Covid-19 pandemic, which curbed clients' business activities and, in turn, reined in the loans and the factoring of receivables that is at the heart of IFS' business.



Net profit attributable to IFS shareholders came in at S$800,000, down from S$9.4 million in FY2019.





Profit before tax fell about $14 million, and IFS explained that it is largely contributed by:



• From FY2020, the Group applied a conservative method of auto non-recognition of interest income for accounts that are 90 days past due, notwithstanding that they are largely property-secured loans; and

• Due to the impact of the pandemic on the construction industry, IFS' insurance business suffered bond calls arising from performance bonds issued on behalf of clients in the construction industry. IFS paid out a total of $5.5 million in FY2020, with $4.5 million attributable to two such bond calls.