MAYBANK KIM ENG

MAYBANK KIM ENG

Singapore Telecommunications (ST SP)

Sequential recovery

Maintain BUY on deep value 9MFY21 EBIT is on track to meet MKE/consensus estimates. Maintain BUY and SOTP-based TP of SGD2.88. We think the worst is over as we see earnings recovering sequentially due to: i) gradual ARPU recovery postCovid; ii) potential 5G ARPU uplift of 1.9% YoY from FY23-26E; iii) BHARTI driving associates' recovery. Singtel remains our Top Pick in the Singapore telco space. We see deep value in Singtel as the market is ascribing almost zero value to its SG and Australia operations, while offering 5.3% FY22E yield. This is followed by NetLink NBN Trust (NETLINK SP, CP: SGD0.955, BUY, TP: SGD1.11).

CIMB Group Holdings (CIMB MK)

Upgrade to BUY

Better economic prospects

While not entirely out of the woods yet, the relaxation of MCO requirements paves the way for stronger economic recovery ahead, prompting our upgrade in call to BUY. Kitchen sinking in 2020 signals lower provisions moving forward while potential cost savings will help to drive CIMB's earnings. We roll forward valuations to FY22. Our TP is raised to MYR4.80 from MYR3.85, on a PBV of 0.8x (0.6x previously), supported by a higher FY22 ROE of 8.2% (6.4% in FY21).

MAYBANK KIM ENG

CGS CIMB

Alliance Bank (ABMB MK)

Looking ahead…

Upgrade to BUY We upgrade our call on Alliance Bank to BUY with a higher TP of MYR3.10 on rolling forward valuations to CY22 with an unchanged PBV target of 0.7x (7.2% ROE). We expect provisions to be higher due to the CMCO, but much is factored into the share price, we believe. Positively, investment gains may provide some buffer while capital ratios are strong. Our forecasts are maintained for now.

SATS Ltd

Bottomed out

■ 3QFY21 S$8.2m core profit above our S$3.5m. Reported S$2.8m loss incl. S$22.5m impairment expense (S$11.5m for PPE, S$11m for investment).

■ Associates' contribution was a positive surprise with S$3.5m profit after three consecutive losses, thanks to strength in cargo and aggressive cost control.

■ Net cash (S$122m) supports M&As in either central kitchen in China/India
or cargo handling capabilities in major aviation hub. Maintain Add, TP S$4.30.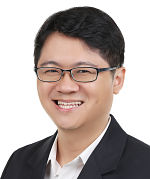 Check out our compilation of Target Prices