MAYBANK KIM ENG

RHB

Astro Malaysia (ASTRO MK)

Sends out positive vibes

Maintain BUY call and MYR1.24 DCF-based TP Being a media company, ASTRO has a large social footprint. It broadcasts thousands of hours of public service announcements every year. ASTRO is also a major provider of education, reaching ~5m Malaysian students via its learning channels. As the largest local content creator in Malaysia, ASTRO is also a much needed incubator for local talent. To be sure, ASTRO does carry out related party transactions but we do not believe that they are detrimental to minority shareholders.



Venture Corp (VMS SP)

A Clearer Path Ahead; Maintain BUY

Maintain BUY and SGD22.60 TP, 17% upside and c.4% yield. Venture Corp has continued its recovery trajectory (NPAT: +14.2% YoY), in line with our estimates. Management expects to deliver a stronger 2H20 vs 1H20 – provided COVID-19-induced lockdowns and disruptions do not deteriorate further. The group is currently fulfilling its backlog of existing orders while its research & development (R&D) labs have plans to subsequently release a number of newly developed products into manufacturing early 2021.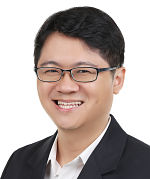 Check out our compilation of Target Prices