CGS CIMB

MAYBANK KIM ENG

Hi-P International Limited

Major shareholder seeks privatisation

■ Hi-P has received a privatisation offer at S$2.00 per share in cash from its founding shareholder. If successful, Hi-P will be delisted from SGX.

■ Given limited trading liquidity, we recommend investors accept the offer which is reasonable, in our view.

■ To reflect the company's improved business prospects, our TP is raised to S$2.00. Maintain Hold.

Eco World Development (ECW MK)

Positive surprises

Profit and sales above expectations ECW's 4QFY10/20 core net profit of MYR106m (+30% YoY) and FY20 property sales of MYR2.3b were above expectations. We lower our FY21- 22E earnings by 10-19% to factor in actual FY20 results, our revised Eco World International (ECWI MK; CP MYR0.465; HOLD; TP MYR0.46) earnings forecasts and lower margin assumptions as management is switching its focus to affordable housing. Our FY21 sales assumption is MYR2.9b. Our TP is unchanged at MYR0.57 (on an unchanged 0.3x FY21 PBV; -2SD of mean). Maintain BUY.

RHB

RHB

NTPM (NTPM MK)

Sustaining Sharp Earnings Resurgence Momentum

BUY, TP of MYR1.03 implies 24% upside, with c.4% FY22F (Apr) yield. NTPM's 1HFY21 results are in line, with earnings continuing to rebound sharply due to lower raw material costs, a more favourable product mix, and reduced operational losses at its Vietnam unit. It is on track to transition to an earnings upcycle, underpinned by capacity expansion and sustainable margin growth. Its valuation is undemanding, as the stock is only trading at close to its 5-year mean despite the exciting earnings growth prospects.

VS Industry (VSI MK)

Positives Largely In Share Price; D/G To NEUTRAL

Downgrade to NEUTRAL from Buy with unchanged TP of MYR2.76, 8% upside and 3% FY22F (Jul) yield. We keep our earnings unchanged post 1QFY21 results briefing as there is no significant change in management guidance on order volume. Whilst we believe the exciting earnings growth prospects remain intact, current valuation could have priced in most of the positives, following the YTD share price rally. In addition, we do not see fresh catalysts to support a further upgrade in valuation/earnings forecasts.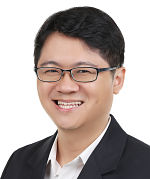 Check out our compilation of Target Prices