UOB KAYHIAN

UOB KAYHIAN

United Hampshire US REIT (UHU SP)

Defensive Yield From Necessity Consumption Of Groceries And Self-storage

United Hampshire US REIT's (UHU) grocery-anchored and necessity-based retail properties cater to essential basic necessities, which are e-commerce resistant due to prohibitive last-mile logistic costs. Its defensive strength is further reinforced by bluechip tenants and a long WALE of 8.4 years. Demand for self-storage space is growing, due to an outflow of population from New York City to suburban areas in New Jersey and residents have to declutter their homes to create space for their home offices. Initiate coverage with BUY. Target price: US$0.92.

STRATEGY – MALAYSIA

1H21 Outlook: Reopening And Revitalising

The year 2021 will be a reopening year that is characterised by: a) lower market volatility; and b) a wide breadth of recoveries (pandemic-hit stocks). However, the recoveries of cyclical stocks would be uneven through the year. We conservatively peg our year-end FBMKLCI target at 1,640 or -1SD to mean PE, to factor in a retreat in PPErelated stocks. Strategy: employing a dynamic blend of reopening, value/high dividend yielding and growth stocks.

UOB KAYHIAN

UOB KAYHIAN

Utilities – Malaysia

Earnings Recovery In 2021 As TNB Will Maintain Stable Returns

We expect sector earnings to recover by 11% in 2021, on the back of an 8% yoy earnings contraction in 2020 given CSR contribution and bad debt provision by TNB. Key catalysts include: a) large scale solar 4 win – positive for Cypark, TNB, Malakoff; b) favourable RP3 outcome; c) active capital management; and d) TNB's foray into the fixed-line broadband business. Key risks include selldown due to ESG compliance. Maintain OVERWEIGHT. Top pick is TNB.

Electric Vehicles – China

Approaching An Inflection Point

The world is approaching an inflection point of wide EV adoption. This comes as: a) EV cost is falling to parity with ICE car cost along with battery cost decline; and b) ICE car cost is being elevated by tightening emission regulations. Tesla's localising production in China provides emerging investment opportunities. Maintain OVERWEIGHT. Top picks: BYD, CATL and Minth. Initiate coverage on Xusheng with BUY and target price of Rmb52.00.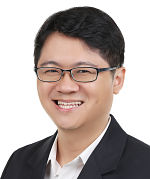 Check out our compilation of Target Prices