MAYBANK KIM ENG

UOB KAYHIAN

Wilmar International (WIL SP)

Value dislocated?

Divergent price action between WIL & YKA unjustified

WIL fell -6% despite a +118% opening of YKA – its 90% owned Chinese subsidiary. We believe the downward price action is unjustified. From a market cap differential perspective this implies that WIL's non-Chinese businesses (44% of revenue) have no value. It also ignores potential for special dividends. Operationally, we expect the group to deliver 33% YoY 2021E EPS growth from improving crush margins in China and demand recovery from India and Indonesia. We maintain our TP of SGD5.24 for now pending the 3Q20 trading update on 30 Oct and are BUYers on dips.

Koufu Group (KOUFU SP)

Takeaways From Asian Gems Conference

Management shared that footfall and sales at Koufu's outlets in the heartlands have recovered, but downtown and tertiary education outlets continue to be hampered by low footfall. Future growth drivers are contribution from Deli Asia, new outlets, gradual resumption of activities and potential incremental earnings from its master franchise agreement. Given the slower-than-expected recovery at downtown areas and in tourist arrivals, we lower our earnings by 4-10% for 2020-22F. Maintain BUY with 6% lower target price of S$0.73.

OCBC

CGS CIMB

SINGAPORE REITS – SOME ENCOURAGING NEWSFLOW

The Singapore government recently announced an extension in some forms of financial support, given the ongoing impact from the Covid-19 pandemic. As progress continues to be made in its fight against Covid-19, more details will be given in the weeks ahead on the roadmap and timeline for Phase 3, changes to current regulations on the size of group gatherings and participation at mass events. While the pace of acquisitions by S-REITs has been slow this year, we see some gradual pickup in activities, with a few S-REITs also announcing an expansion in their investment mandates to diversify their income streams. We reiterate our OVERWEIGHT stance on the S-REITs sector and continue to recommend investors to adopt a balanced approach towards investing in the sector. This entails sticking with selective winners exposed to the data centre, logistics and business parks sub-sectors and REITs which have positioned themselves defensively in anticipation of a weaker outlook, but complement these with REITs in beaten down sub-sectors with deep value and supported by strong sponsors. Following our upgrade of Keppel DC REIT (KDCREIT SP) [BUY; FV: S$3.32] to a 'Buy', we add the stock to our preferred picks list. Our other top Buy picks are: Ascendas REIT (AREIT SP) [BUY; FV: S$3.92], Frasers Logistics & Commercial Trust (FLT SP) [BUY; FV: S$1.59], Manulife US REIT (MUST SP) [BUY; FV: US$0.84], Mapletree North Asia Commercial Trust (MAGIC SP) [BUY; FV: S$1.09], CapitaLand Mall Trust (CT SP) [BUY; FV: S$2.39], and ESR-REIT (EREIT SP) [BUY; FV: S$0.45].

Acquisition pace gradually picking up

Relative valuations remain accommodative

Top BUYs: AREIT SP, FLT SP, KDCREIT SP, MUST SP, MAGIC SP, CT SP and EREIT SP





Property Devt & Invt

Home sales remain healthy in Sep

■ Sep ex-ECs primary home sales rose 4.6% yoy to 1,329 units.

■ 9M20 volume sales formed 85-95% of our 2020F volume sales projection.

■ Reiterate sector Overweight on valuations. Preferred picks: CAPL, CIT, UOL.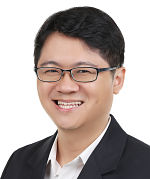 Check out our compilation of Target Prices