Here are selected Qs and As released ahead of iX Biopharma's AGM on 16 Oct 2020. They cover potential major catalysts for the company, in particular the outlicensing of Wafermine, a pain relief drug delivered through its proprietary sublingual wafer technology.


Out-licensing of Wafermine and Wafesil
Q (a) How are the discussions with potential out-licensing partners? Can shareholders expect positive news from this in 2021?

Company's Response: Out-licensing program of Wafermine has commenced. The out-licensing of a pharmaceutical asset, such as Wafermine, is quite an involved and lengthy process and the Company will update the shareholders as and when appropriate.

(b) Has the Company conducted a valuation of Wafermine? How much is the valuation?

Company's Response: The Company did commission a valuation of Wafermine by an independent, experienced valuer of pharmaceutical licensing assets. As mentioned in the Company's Response to (a), as we have commenced the outlicensing process, it will not be prudent to disclose the valuation as it may impact negotiations with potential licensees.

(c) How is the Wafesil out-licensing deal coming along and when can shareholders see revenue from Yiling?

Company's Response: The registration of Wafesil in China is in progress and, as previously announced, it is expected to take approximately 24 months. The Company will receive milestone fees upon the completion of bioequivalence studies and on the first commercial supply of wafers by the Group to Yiling.


Q: The demand for medicinal cannabis is huge. How confident is the Company in capturing the market share?

Company's Response: The adoption and use of cannabis for medicinal and wellness purposes is a global phenomenon which is growing in many countries such as the US, Canada, Europe and Australia.

As the industry evolves, consumers are also getting more sophisticated in their search for the right products to meet their medicinal and wellness needs.

We believe that our medicinal cannabis products including Xativa, a broad spectrum cannabidiol sublingual wafer delivered using WaferiX delivery technology, are game changers in the industry.

Xativa is the world's first freeze dried medicinal cannabis sublingual wafer.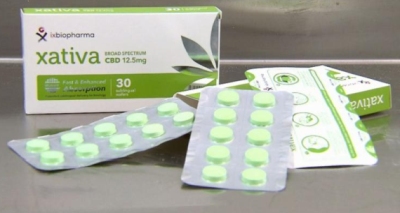 Xativa, a medicinal Cannabis in wafers, is available in Australia.The launch of Xativa was covered by Australia's national news network, Nine News. In Australia, medicinal cannabis products available to patients come in the form of flowers that have to be vapourised or smoked, which may be toxic and have variable absorption.

Similarly, oils, tinctures capsules also have variable absorption and hence slow onset of therapeutic effect.

As Xativa is formulated with WaferiX sublingual technology, it offers a highly differentiated and superior dosage form that achieves:

 rapid disintegration & maximum sublingual absorption
 fast and predictable therapeutic action
 ease of use
 discretion
For more details, please refer to "Business Strategy – Increase Patient Share in Australia with Innovative Medicinal Cannabis Products" on pages 18 & 19 of the Annual Report 2020.


Q: Is the Company looking to capitalise on WaferiX to develop other drugs which may then be out-licensed or to renew off-patent drugs?

Company's Response: Yes. As a drug delivery technology platform, WaferiX is a key driver of growth for the Company.

The potential of the platform to create supergeneric drugs, to produce new drugs at a lower risk and cost, and to extend a product life cycle, are tremendous.

The Group continuously evaluates new product development either on its own or with partners, after considering factors like the ability of WaferiX to improve the absorption of the drug or increase the speed of therapeutic effect, the size of the market, and other factors.

For more details, please refer to "WaferiX Technology – Products Utilising WaferiX Technology" on page 9 of the Annual Report 2020, and "Business Strategy – Leverage Waferix As A Platform To Develop New Products" on page 20 of the Annual Report 2020.


The full Q&A list is here.