CGS CIMB

UOB KAYHIAN

China Sunsine Chemical Holdings

Signs of a recovery

■ We expect sequential earnings recovery in 2H20F as Sunsine benefits from stronger sales volume amid downstream demand recovery.

■ Rubber accelerator prices are at an 18-year low; we expect ASPs to improve in coming months, helped by stronger demand and rising raw material costs.

■ Reiterate Add with higher TP of S$0.42, as we think the worst is over. Valuation is attractive as Sunsine is backed by net cash of S$0.27/share.

Suntec REIT (SUN SP)

A Time To Sow And A Time To Reap; Upgrade To BUY

This is an opportune time to invest in Suntec REIT as three newly completed buildings - 9 Penang Road in Singapore, 477 Collins Street in Melbourne and 21 Harris Street in Sydney - will make full-year contributions in 2021. The Suntec City Office is expected to maintain positive rental reversion, while the return of more employees to their offices starting 28 Sep 20 will improve shopper traffic and tenant sales at Suntec City Mall. Upgrade to BUY. Target price: S$1.72.

MAYBANK KIM ENG

Malaysia Strategy

Multiple uncertainties = growth continuing to outperform value

Lacking the required visibility for value to perform In maintaining a defensive market positioning as articulated in our 2H 2020 Outlook report (see "2H 2020 Outlook and Lookouts: Bottoming, but staying on the defensive", dated July 20), we anticipated growth stocks (gloves, tech) would continue to outperform even as the broader KLCI, per our below-consensus end-2020 1,505 KLCI target, retreated on intractable economic and political concerns. This has come to pass (Fig 1). With multiple internal (stimulus/loan moratorium expiry) and external (US elections, global Covid-19 resurgence) economic headwinds, we expect growth stocks to continue to outperform into 1Q21 (we have maintained a consistent OW re gloves, with BUY ratings on all three stocks under coverage, while tech has been upgraded to Neutral, picks being Inari, VSI and Greatech) – nonetheless, we believe languishing value stocks are attractive on a 12-mth basis, especially where cashflow visibility / balance sheets are strong. Per top BUYs (Fig 18), prefer conviction cashflow/yield and exporters / externally-facing stocks, with only limited recovery beta. Top SELLs are per Fig 19, while cash dividend yield picks are per Fig 16.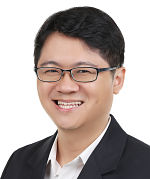 Check out our compilation of Target Prices