UOB KAYHIAN

UOB KAYHIAN

Aviation – Singapore

Focus On STE For Dividend Yield; Raise Target Price For SATS To S$3.40

We remain neutral on the Singapore aviation sector. While newsflow on the opening up of borders and the distribution of a vaccine are gaining momentum, we believe the street might have underestimated the logistical challenges involved in distributing vaccines. STE remains our top pick, as it is the only company likely to offer a dividend yield. We also favour SATS, mainly as a play on the distribution of vaccines. As for SIA, we have factored in the issuance of a further S$6.2b in MCB and have thus lowered our target price to S$3.53.

ST Group Food Industries (SPST SP)

F&B Group With Solid Portfolio Of Brands

SPST's exclusive franchise rights to popular F&B brands has enabled it to rapidly scale up to 121 outlets while maintaining stable net margins at >7% (prior to the COVID-19 impact). With the ramp-up of new outlets, expansion of its franchise network and the gradual resumption of business activities in core markets of Australia and New Zealand, we expect net profit to grow at a 47.3% CAGR over FY20-23F. Initiate coverage with BUY and a target price of S$0.14.

CGS CIMB

OCBC

Top Glove Corporation

Revising its remediation fee payment

■ TOPG announced today that it has revised its remediation sum to RM136m post the completion of the independent consultant's verification work.

■ We assume this is a one-off payment and will not affect our FY21.



■ Reiterate Add with unchanged TP of RM10.00 (17x CY22 P/E).

SPH REIT (SPHREIT SP)
Recommendation : HOLD
Fair Value: SGD 0.82

SLOW RECOVERY AMID A PROTRACTED COVID-19

4QFY20/FY20 DPU fell 63%/51% YoY

S$14.5m of FY20 income available for distribution was deferred

Tenant retention and supports remain the key focus

SPH REIT's FY20 results came in below Bloomberg consensus' and our expectations on deferred income, and rental reliefs. 4QFY20 DPU fell 63.0% YoY to 0.54 S cents. For full-year, FY20 DPU declined 51% to 2.72 S cents, which formed 70% of our forecast. As at 31 Aug 2020, SPH REIT's portfolio occupancy rate remained healthy at 97.7% and reported positive rental reversion of 5.9%, thanks to SPH REIT's pro-active leasing strategy. However, visitor traffic and tenant sales have been adversely impacted by Covid-19 with larger impact seen from Paragon given its focus on luxury brands and heavier reliance on tourists. We expect to see a slower recovery for Paragon. Management highlighted the intention to retain some portion of its foreign income to build up its cash reserve to fund expenditures moving ahead. We pare our forecasts for FY21 and FY22 DPU by 5% and 13% respectively as we adjust SPH REIT's dividend payout ratio and we also expect more tenant support measures in FY21. Meanwhile, we decrease our COE from 8.5% to 7.8% given the stabilisation of Covid-19 infections. After adjustments, our fair value estimate increases marginally from S$0.81 to S$0.82.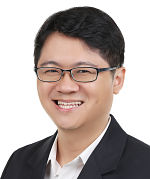 Check out our compilation of Target Prices