UOB KAYHIAN

CGS CIMB

Keppel Corp (KEP SP)

Small But Important Order

KEP reported a S$200m order win which, while relatively small, is an important one in the current bearish industry environment as it enables the company to continue to generate much-needed cashflow for its O&M division. We lower earnings for 2020-22F. Maintain BUY. Target price lowered slightly to S$6.30.

Thai Beverage

Back to Happy Hour

■ Thai alcohol volumes rose yoy in Jul 20; we think upcoming government packages may aid consumer purchasing power in FY21F.

■ The number of new daily Covid-19 cases in Thailand and Vietnam (THBEV's major markets) is dwindling. This bodes well for a recovery in those markets.

■ The share price is trading below its -2 s.d. levels, making it an opportune time to accumulate the stock, in our view. Upgrade to Add with unchanged TP.

CGS CIMB

MAYBANK KIM ENG

Singapore Strategy

Returning to the new normal

■ Singapore is easing the Phase 2 circuit breaker as employees can return to the office from 28 Sep with limitations (not more than half of the working hours/staff strength).

■ This move is not a surprise given the low community cases (about 1/day). Some beneficiaries: CD, SBS Transit, LREIT, CMT, MCT, FCT, Koufu.

■ FSSTI trades close to -0.5 s.d. of mean with c.40% of the stocks at -1 and -2 s.d. of mean. We think the easing of measures could re-rate some value stocks (Fig 1).

ComfortDelGro (CD SP)

Steering into a green economy

Rising exposure to public transport As a global land transport operator, CDG is exposed to multiple ESG risks, particularly environmental risks. CDG is focused on tackling emissions issues through a fleet replacement programme. It is also exposed to social risks through welfare initiatives for its taxi drivers, especially during the current COVID-19 environment. Nevertheless, ESG imperatives will continue to structurally favour public transport over private vehicle ownership, we believe. CDG offers exposure to this theme and is trading at 1.2x P/B, or 2 s.d away from mean. Maintain BUY with DCF-based TP of SGD1.76 (WACC: 8.2%, LTG: 1%).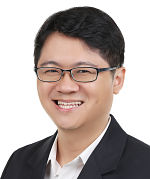 Check out our compilation of Target Prices