Excerpts from UOB KH report

Analysts: Leow Huey Chuen & Jacquelyn Yow Hui Li
Be Patient; Re-iterate BUY
Re-iterate BUY on Wilmar despite the recent setback from the unexpected placement by ADM and the final approval for YKA listing taking longer than expected.


"Potential special dividend. Post listing of YKA, we expect Wilmar to declare a special dividend, which could lift dividend yield by 2-2.5ppt (assuming 25-30% payout from the IPO proceed) on top of the expected 3.0% yield from the annual dividend."
-- UOB KH report
Investors should focus on the potential value creation from YKA listing as well as a potential special dividend.

Beyond YKA's listing, the strong 1H20 earnings have led to a 10% consensus earnings upgrade, and Wilmar could potentially outperform consensus again on better-than-expected margins.


Wilmar

Share price:
S$4.14

Target:
S$5.35
Maintain BUY with a higher target price of S$5.35.
WHAT'S NEW
 Recent price weakness not justifed. Since the placement by Archer Daniels Midland (ADM), Wilmar's share price has weakened by 15% which we believe is due to:

a) concern over share overhang from the placement of 170.5m shares at S$4.40 by ADM and issuance of convertible bonds into Wilmar shares at S$5.60 (US$4.11); and

b) final regulatory approval for Yihai Kerry Arawana's (YKA) listing taking a longer time than expected, which has raised concerns of further delays or even being rejected.

 Potential strong debut from YKA listing and good earnings could overcome the overhang concern. The share placement by ADM may lead to short-term overhang on Wilmar's shares, but we remain positive on Wilmar and foresee strong catalysts for share price from the planned listing of YKA and expected strong 2H20 earnings performance.


"The first batch of 18 companies under the ChiNext registration system was listed on 24 Aug 20, with an average issuing PE of 39.3x.

"On the first day of listing, share prices of these companies surged 43-1,061% from their issue prices."



-- UOB KH report
In addition, 1H20 core net profit was better than consensus and led to a 10% consensus earnings upgrade.

Our revised earnings estimate is about 9% above consensus, and we foresee more earnings upgrade once Wilmar announces its 3Q20 financial metrics in early-Aug 20.


Listing of YKA is on track despite ...
 ... final approval taking a longer-than-expected time. Despite the listing process of YKA taking a longer-than-expected time, the listing date is drawing close, and the final approval from China Securities Regulatory Commission (CSRC) could come anytime soon.

In addition, we do not foresee any risk of the listing being rejected or aborted.

The YKA listing is a value unlocking exercise for Wilmar and could reward shareholders with better dividend payouts in the future as YKA will no longer need to draw on Wilmar's balance sheet to fund its aggressive expansion.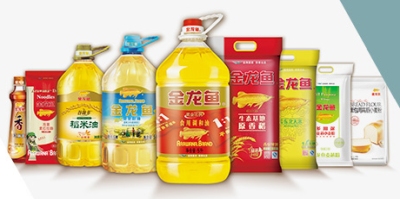 Consumer products of YKAYKA has drawn up an aggressive expansion plan over the next 3-5 years with a focus on constructing more integrated plants for the production of cooking oil, flour, rice and seasoning in new locations.

During the recent briefing, management mentioned that investment in China over the next 3- 5 years would be larger than the investment in China over the last 30 years.

Full report here.