CGS CIMB

RHB

Silverlake Axis Ltd

Looking forward to a better FY21F

■ FY20 core NP of RM143m (-32% yoy) was below expectations at 85% of our forecast. FY20 dividend payout ratio lowered to 40% (FY19: 60%).

■ Despite cautious business environment, SILV was able to grow its orderbook with smaller enhancement projects. Deal pipeline also remains healthy.

■ Upgrade from Hold to Add, as we believe the worst is over, and see earnings recovery in FY21F. Our TP is lifted to S$0.39, based on 16.3x CY21F P/E.

Singapore Exchange (SGX SP)



Good Trading Volumes For July/August; Still BUY



• Keep BUY with higher SGD9.50 TP from SGD9.20, 10% upside with c.4% FY21F (Jun) yield. Our TP is pegged to 24x FY21F P/E. The securities average daily value (SADV) for the first seven weeks of FY21 was SGD1.33bn, in line with our FY21F of SGD1.4bn. July's derivatives average daily volume was also robust, driven by China A50 Index Futures' MoM rise. Singapore Exchange remains attractive, since the SADV could rise as more news flow emerges on the COVID-19 situation.

Read more...

KGI

ComfortDelGro Corporation Limited (CD SP): Refuelling for the journey ahead
(Maintain OUTPERFORM, TP: S$ 1.630)

- Saved by government grants. CD reported a net loss of S$6mn in 1H20. If not for government grants, it would have reported a loss of S$66mn.

- As bad as it can get. We believe CD's share price has factored in the worst of the pandemic-induced recession and lockdowns. While there are still concerns of a second wave, we think governments will not repeat the blanket ban that were imposed in 1H20. Therefore, we are of the view that demand for local transport will only increase moving forward.

- Maintain OUTPERFORM but lower our fair value to S$1.63, based on 17.2x FY2021F EPS. The group has minimal gearing (net debt of only S$21.9mn). If countries like Singapore, Australia and the UK ease travel restrictions earlier-than-expected, we could possibly see a re-rating of CD's share price.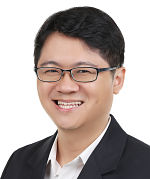 Check out our compilation of Target Prices