Market prices of thermal coal dropped in 1H20. So did the price of metallurgical coal.

Demand for coal in various countries had dropped during the Covid-19 lockdowns.

Yet Golden Energy and Resources (GEAR) achieved

net profit attributable to shareholders of US$16.5 million (+32.4% y-o-y) in 1H2020.



The secret sauce is, GEAR increased production of thermal coal in Indonesia, so the increase offsetted the impact of the selling price decrease (see table below).

It helped that the cost of production charged by contractors also dropped.

As for metallurgical coal, which is used in the production of steel, the financial contribution to GEAR started in May 2020 after ASX-listed Stanmore Coal became a 75.33% subsidiary of GEAR.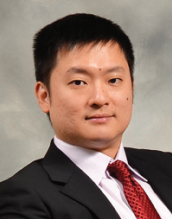 Group CEO Fuganto WidjajaCommenting on the 1H20 results, Mr Fuganto Widjaja, Executive Director and Group CEO of GEAR, said: "This demonstrates our ability to drive organic growth as we remain resilient to the challenges brought about by the COVID-19 pandemic. While the coal mining industry inadvertently faces challenges due to global efforts towards renewable energy, developing countries in the South Asia region continue to depend heavily on coal for their energy needs.


Stock price

15.9 c

52-week range

9.6–23 c

PE (ttm)

26.5

Market cap

S$409 m

Shares outstanding

2.35 b

Dividend
yield (ttm)

1.8%

1-year return

-1.5%
"With our mines strategically located in the region, we are well-positioned to capture this demand."

The coal mining division reported revenue of US$574.2 million in 1H2020, a significant increase of US$121.4 million (+26.8% y-o-y).

That accounted for 97% of Group revenue of US$593.5 million in 1H2020 (+18.6% y-o-y).


1H2020

Change (y-o-y)

Average selling price of thermal coal

US$33.38 per tonne

- 6.8%

Production volume

16.5 m tonnes

+32%

Cash cost

(excluding royalty)

US$22.53 per tonne

- 4.4%

Net operating cash flow

US$40.6 m

+US$35.4 m

Cash and cash equivalents

US$220.0m

+US$95.5 m

The decline in cash cost to one of the lowest levels in the past 3 years was primarily because of a lower strip ratio at the key production asset (BIB), lower fuel rates, and a decline in contractor rates.

Over in Australia, GEAR has pulled of considerable success in its diversification strategy by acquiring Ravenswood gold mine and upping its stake in Stanmore Coal from 31.35% to 75.33% in May 2020.

Metallurgical coal, which Stanmore produces, is an essential ingredient in the production of steel -- and there is no substitute for it.

This is unlike thermal coal, which is increasingly being replaced by renewable energy sources such as solar and wind.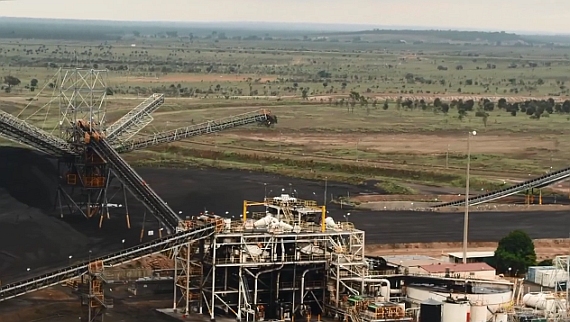 As at 30 June 2019, Stanmore Coal has coal resources estimates of 1.7 billion tonnes, marketable coal reserves estimates of 129.3 million tonnes and a coal handling preparation plant capacity of up to 3.5 million tonnes per annum.


Will the market prices of thermal coal and metallurgical coal rebound in 2H2020 as economies recover from the severe slowdown in 2Q2020?

GEAR said it "remains cautiously optimistic" on the near to medium term recovery for prices.


Metallurgical coal


Chinese steel demand has improved and is expected to be strong due to government stimulus in the construction sector, said GEAR.


Recently, several Indian buyers resuming shipping schedules and starting to clear contracted cargoes that were earlier deferred and planning post-monsoon coal procurements.

Most major Indian steel mills are expecting to boost capacity utilization this quarter as industrial activity picks up.

Traditional markets Japan, Korea and Taiwan are showing signs of recovery with buyer patterns starting to resume to normal.

Australian Prime Hard Coking Coal prices averaged around US$130/tonne for 1H 2020 (and reached an average of US$105/tonne in June 2020) compared to an average of US$175/tonne for 2019.

Thermal coal
The ICI4 Index touched a low of US$25.3 in June 2020, which is about the breakeven level for many of GEAR's thermal coal peers in Indonesia.

GEAR had higher average selling prices and lower production costs, which was why it could still report profitability.

As economic and social activities return to normal in China, power generation has picked up. In June 2020, China's power generation increased 6.5% y-o-y while thermal power increased 5.4%.

In Southeast Asia, coal procurement activities in Thailand and Vietnam remained robust in recent months.

Vietnam imported a record 7.5 million tonnes of coal in May (+105% y-o-y) while Thailand imported 9.32 million tonnes of coal in the first four months of 2020 (+18% y-o-y).

Gold
On 31 March 2020, way before gold prices soared, GEAR together with its 50% JV partner, EMR Capital, an established mining fund in Australia, completed the acquisition of 100% of Ravenswood gold mine in Queensland, Australia from Resolute Mining Limited.

The consideration was A$100 million.


Ravenswood is an existing operation with significant expansion potential to become a large scale, low cost and long life producer. The resource base includes 5.9 million ounces of gold as at 30 June 2019.
The JV is updating the reserves and resources estimate for the brownfield mine.

With gold prices at current elevated levels, and a potential increase in reserves and resources estimate, this mine could prove to be a large money pot.

Will GEAR, whose stock has slid in the past three years or so, enjoy a re-rating now that its product portfolio has broadened to include gold and metallurgical coal produced out of Australia?


» The 1H20 Powerpoint presentation material is here.

» Videos of GEAR's thermal coal, metallurgical coal and gold businesses can be viewed here.