The share price performance of Malaysian glove manufacturers has been nothing short of stunning during this Covid era. More upside is still in store, believe it or not, according to UOB KH.

Excerpts from UOB KH report

Analyst: Philip Wong
Rubber Gloves – Malaysia Blockbuster Earnings Growth Yet To Be Fully Priced In


Industry outlook has improved further, with higher ASP revisions and spot sales mix. The impact on earnings has yet to be fully factored in by consensus, possibly catalysing valuations ahead.

Meanwhile, vaccine discovery could spark kneejerk selling.

However, as demand is unlikely to be immediately impacted, it could represent an opportune entry.

Maintain OVERWEIGHT on the sector as we believe the reward-to-risk trade-off remains attractive. Top pick: Top Glove.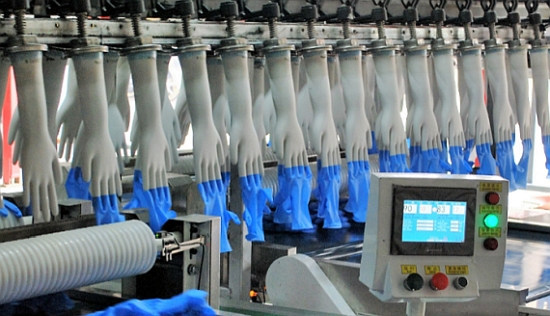 WHAT'S NEW
• Industry outlook improves further. The likes of Top Glove, Kossan and Hartalega (Big-3) have revised upwards their ASP guidances for the months of Aug and Sep 20.

Meanwhile, Top Glove has raised its spot sales mix to 20-30% from 10-15% previously.

However, industry spot sales ASPs remain unchanged at 2-3x contract ASPs.


Order visibility as reflected by delivery lead time is further extended to 540 days (from 300 days in June).

Contracted capacity for 2H21 is almost secured. This suggests new orders being placed may only be received in 2022.



-- UOB KH
With the higher revisions and spot sales mix, we expect 2020 industry blended ASP to increase by 69% yoy (vs 23% previously).

• Kossan accelerates capacity expansion. Apart from its higher ASP revision guidance, Kossan has accelerated its capacity addition for 2021 to 35.4b pieces p.a., up 10.4% yoy (from 32.0b pieces p.a. and 0% yoy growth previously).

Apart from that, Kossan and Supermax appear to be on track to be included into the FBMKLCI Index as a component stock during the Nov 20 review.

The MSCI review in August is likely to see higher weightage for glove manufacturers as well.

Meanwhile, the likes of Top Glove and Supermax have announced a bonus issue, improving liquidity of its shares.

Kossan and Hartalega could possibly pursue a similar corporate exercise given the circumstances.

For now, dividend payout across the glove manufacturers have been maintained amid the supercycle earnings growth, but we do not rule possible special dividend payouts as only Top Glove has meaningful debt on its balance sheet that could be pared down.


ACTION


• Maintain OVERWEIGHT. While the Big-3 has surged to post a gain of 510% ytd, we believe there is further upside.

Factoring in recent ASP guidance, higher spot sales mix and accelerated capacity addition, we expect peak earnings to grow by 850% vs 2019.

Apart from that, our earnings are 80% above consensus estimates, leaving ample positive surprises over the few quarters ahead.

Accordingly, we raised our target prices for Top Glove, Kossan and Hartalega.

Furthermore, our normalised valuations based on 2022 suggest there is support to existing valuations.

Hence, the reward-to-risk trade-off still appears attractive to us at this juncture. Our top sector pick is Top Glove.

We like it for its increasing allocation to spot sales mix coupled with above-industry expansion growth.

We also like Kossan as the company:

a) is a laggard,
b) is playing catch-up with its peers in its ASP pricing,
c), has unveiled plans to accelerate capacity expansion, and
d) is on track to being included in the FBMKLCI Index as a constituent

Full report here.