CGS CIMB

CGS CIMB

CDL Hospitality Trust

Gradual recovery ahead

■ CDLHT's 1HFY20 DPU came in line at 45% of our FY20F DPU.

■ Singapore, New Zealand and Australia assets helped to save the day.

■ Reiterate Add with stock trading at 0.7x P/BV. Expect a gradual recovery.

Dairy Farm Int'l

Covid-19 strikes harder than expected

■ 1H20 missed, with net profit (-35% yoy) meeting 40%/39% of our/consensus' full-year EPS, mainly due to Maxim's losses that hurt associate earnings.

■ Stellar grocery EBIT cushioned the dismal convenience and health and beauty (H&B) segments, but EBIT still fell c.10% yoy. 2H20F is still uncertain.

■ We reiterate our Hold call with lower TP of US$4.63 (20x CY21F PER). We believe the better entry point is closer to c.US$3.80 (16.5x CY21F PER).

UOB KAYHIAN

UOB KAYHIAN

Banking – Singapore

Preparing For Long Tails And Black Swans

MAS imposed a cap on 2020 DPS based on 60% of 2019 DPS. The restriction is preemptive to ensure local banks are able to support recovery in the real economy even if the adverse scenario of a prolonged public health crisis materialises. We expect a kneejerk drop in share prices. Based on required dividend yield of 4%, we see buying support for DBS at S$18.45, OCBC at S$7.95 and UOB at S$19.50. Maintain OVERWEIGHT. BUY DBS (Target: S$23.12) and OCBC (Target: S$11.22).

CDL Hospitality Trust (CD REIT SP)

2Q20: COVID-19-challenged In Most Markets

CDREIT's 1H20 DPU came in below expectations. Portfolio resilience was underpinned by master-leased SG, AUS, and NZ hotels (62% of revenue); SG and NZ RevPAR were also bolstered by the quarantine business. Otherwise, most overseas properties across the Maldives, UK, Japan, Italy and Germany saw weakness arising from lockdowns and travel restrictions. Downgrade to HOLD with a lower target price of S$1.00 (previously S$1.32) given the limited upside. Entry price: S$0.90.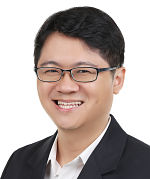 Check out our compilation of Target Prices