RHB

RHB

Keppel Pacific Oak US REIT (KORE SP)

Marching On Despite COVID-19; Keep BUY

Maintain BUY and TP of USD 0.80, 11% upside with c.8% yield. Keppel Pacific Oak US REIT posted a strong set of 1H results with DPU coming in slightly ahead of our expectations. COVID-19's impact on KORE's portfolio remains muted so far. A lot of positives could be gleaned through in 1H operational data with fairly steady leasing momentum resulting in occupancy improvements and double-digit rent reversions. A risk remains the impact on the US economy from the bout of a second COVID-19 wave.

Avi-Tech Electronics (AVIT SP)

Upcoming Results Should Be Positive; Keep BUY

Maintain BUY, unchanged DCF-based SGD0.50 TP, 9% upside with c.6% FY20F (Jun) yield. The semiconductor sector's slowdown has likely bottomed out, and Avi-Tech Electronics' quarterly performance is expected to improve ahead. FY20F should be a much better year, with earnings having likely bottomed in FY19. We expect net profit for 2H20 to be robust. Avi-Tech is scheduled to announce its results in the later part of August.

PHILLIP SECURITIES

CGS CIMB

CapitaLand Mall Trust

Uphill from here

SINGAPORE | REAL ESTATE (REIT) | 2Q20 RESULTS

 1H20 DPU of 2.96cents was -49% YoY and included one-third ($23.2mn) of the distributable income retained in 1Q20.

 The worst is over, barring a second wave of the virus. Footfall has recovered to 53% of January levels. 1H20 tenant sales fell -15.4% YoY, better than expected, while portfolio occupancy remained high at 97.7%, clocking +0.1% rental reversions for 2Q20.

 Maintain BUY with an unchanged TP of $2.33. We are keeping our estimates unchanged as we have previously incorporated c.$80mn of out-of-pocket (OOP) rental rebates, above the $76.5mn OOP rebates guidance for 1H20.

Elite Commercial REIT

Resilience amidst uncertainty

■ 1HFY20 results outperformed IPO forecasts but slightly below our expectations, at 44% of our FY20F estimates.

■ Portfolio enjoys robust cashflow with key tenant DWP, which provides unemployment services to claimants in the UK.

■ Reiterate Add, with unchanged DDM-based TP of £0.76.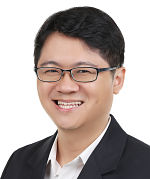 Check out our compilation of Target Prices