UOB KAYHIAN

CGS CIMB

Hospitality REITs – Singapore

Bottom Fishing Amid Capitulation

The market is ruled by panic and fear, exacerbated by margin calls and forced selling. P/NAVs for ART, CDREIT and FEHT were smashed to 0.57x, 0.46x and 0.44x respectively after 45.9%, 57.1% and 49.3% corrections ytd. Investors have to bear with the earnings volatility in 1H20. However, 2020 distribution yields are expected at 8.7% for ART, 9.4% for CDREIT, and 6.9% for FEHT despite our earnings forecast cut. We cut target prices for ART (BUY/Target: S$1.24) and CDREIT (BUY/Target: S$1.34). Upgrade FEHT from HOLD to BUY (Target: S$0.50). Maintain OVERWEIGHT on the sector.

Banks

Hold your breath

■ We cut NIM estimates further (14-15bp compression in FY20) on the back of the 100bp Fed rate cut. We expect S$ rates to recede towards 0.2-0.3%.

■ Vulnerable O&G exposures have been managed downwards since FY17, but we raise FY20F credit costs to c.60bp on Covid-19 pressure on corporates.

■ We upgrade OCBC to Add as we see better value emerging with valuation having retraced to its GFC trough of 0.8x P/BV. Div. visibility is also clearest.

■ Reiterate Neutral and keep Hold on DBS and UOB. We cut TPs across banks on lower sustainable ROEs (8-9%), but expect a recovery in FY21F.

RHB

OCBC

Genting Singapore (GENS SP)

Write-Off 2020, Look Forward To 2021; U/G To BUY

 Upgrade to BUY from Neutral with new TP of SGD0.64 from SGD0.85, 26% upside plus c.8% yield. Genting Singapore issued a profit guidance – 1H20 results to be adversely impacted by the COVID-19 outbreak. While this could pose more downward pressure to share price in the near term, we see value at current prices as it has a strong war chest of SGD3.7bn to help to tide through this period. We expect earnings to rebound in FY21F once this epidemic blows over.

Singapore Airlines: Travel demand hit hard by COVID-19

Singapore Airlines (SIA) announced further reductions in capacity, due to weaker demand across the Group's networks and wider border controls amid the COVID-19 outbreak. Till date, SIA has announced six rounds of capacity cut since February. With the latest reductions announced, the group has temporarily cut a total of 50% of its capacity from its network till end-April. Management highlighted the possibility of more reductions in future and to be "prepared for a prolonged period of difficulty". SIA has been proactively looking at ways to control costs. We note that SIA's balance sheet remains stable with ~52% of net gearing ratio and S$1.5-2b of un-drawn credit lines. We update our cost assumptions and pare our earnings forecast for FY20/21F by 55% and 39% respectively to take into account the impact of COVID-19 which is likely to last longer till 3QFY21. After adjustments, our fair value estimate decreases from S$9.90 to S$6.60. We hence downgrade SIA from Buy to HOLD. SIA is trading at 0.6x P/B, 26% lower than the GFC lows. While valuations look attractive, we would continue to see volatility ahead, growing pressure on load factors and yields. We remain cautious on SIA and would watch out for signs of stabilisation, e.g declining trend of new COVID-19 cases before reviewing our rating.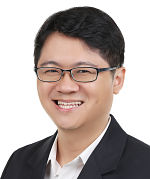 Check out our compilation of Target Prices