CGS CIMB

CGS CIMB

Singapore Post Ltd

3QFY20: look beyond near-term challenges

■ 3Q in-line; earnings decline reflect domestic mail and logistics weakness.

■ We lower our FY20-22F EPS forecasts by 4.2-8.2% on potential trade and logistics disruption in a prolonged coronavirus situation.

■ Maintain Add on medium-term postal initiatives, 4% yield and valuation of close to 1 s.d. below historical mean.

SingTel

Muted 3QFY20F but good signs from Bharti

■ Core net profit could be S$590m-610m in 3QFY3/20F (-11 to -13% yoy). This is largely in line with our FY20F forecast but below Bloomberg consensus'.

■ 2019-nCoV outbreak may hit FY20F/21F core EPS by only -0.9%/-0.8%.

■ Maintain Add. Our SOP-based target price is S$3.70. This would rise by 3% if we factor in the Street's 20% higher target price for Bharti since Dec 2019.

RHB

UOB KAYHIAN

Sembcorp Industries (SCI SP)

Announced Impairments For 4Q19

 Keep BUY and SOTP-derived SGD2.68 TP, 24% upside and c.2% FY19F yield. Sembcorp Industries announced it will be making material impairments amounting to SGD245m for its 4Q19 financial statements. As these are one-off, we maintain our valuation and TP. SCI will announce its FY19 results on 21 Feb.

SIA Engineering (SIE SP)

3QFY20: Tax Writeback At Associates & JVs Lead To Earnings Growth

We are slightly disappointed by the quality of earnings. Revenue declined in 3QFY20, reversing from past two quarters' of growth. In addition, we are uncertain about the extent of growth at JV & associates as SIAEC simply indicated that it was comparable to the prior period (yoy), excluding tax writebacks. Even so, we are encouraged by the strong cash generation and expect SIAEC to be FCF positive in 4QFY20, even after assuming a 10% reduction in flight volume for Feb-March. Maintain BUY. Target: S$3.13.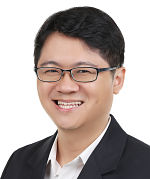 Check out our compilation of Target Prices