RHB

UOB KAYHIAN

Delfi (DELFI SP)

Recapturing The Value Segment; Keep BUY

 BUY, SGD1.68 TP implies 75% upside with c.4% FY20F yield. Delfi is the market leader in Indonesia's chocolate confectionery space, with a c.45-50% market share. Despite the softer outlook for Indonesia's domestic consumption in 2020, we expect Delfi's earnings to grow by a solid 13% YoY this year, underpinned by its premiumisation strategy as well as the introduction of new products to recapture the value segment. Recent paring down of shares by substantial shareholders could also bring about improved liquidity.

DBS Group Holdings (DBS SP)

4Q19 Results Preview: Seasonally Slower Quarter

We forecast net profit of S$1,405m for 4Q19, up 6.5% yoy (on a low base) but down 13.8% qoq (seasonal pullback). We expect NIM compression of 4bp qoq, fee income growth of 23.6% yoy and stable credit cost of 25bp. The SARS outbreak in 2003 had limited impact on DBS' asset quality. Contrary to widely-held perception, DBS' NPL ratio improved 1.0ppt to 5.7% in 2003. We expect quarterly dividend to improve 6.7% to 32 S cents. Maintain BUY. Target price: S$28.65.

UOB KAYHIAN

CGS CIMB

Sembcorp Industries (SCI SP)

Negative Surprise – Large Impairment Charges To Impact 2019 Profit

SCI surprised with a profit warning as it will take a large impairment charge of S$245m in its 2019 results. Its UK power business continues to suffer from challenging conditions while its China water business will be negatively affected by new localgovernment regulations. The impairment in Chile arose due to the sale of a non-core asset at below net asset valuation. We have lowered our earnings estimates for 2019- 21. Maintain HOLD. Target price: S$2.17. Entry price: S$2.05.

Property Devt & Invt

QC regime changes for listed Singapore developers

■ QC regime exemption for developers with substantial Singapore connection is a slight positive for the property market, in our view.

■ Assessment criteria include incorporation and primary listing in Singapore as well as majority Singapore board and shareholding structure.

■ Maintain sector Overweight. Our top picks are UOL, CIT and CAPL.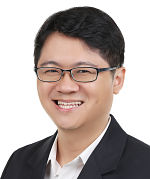 Check out our compilation of Target Prices