Excerpts from RHB report

Analyst: Jarick Seet
The semiconductor sector has also showed signs of bottoming out, with global industry
leaders guiding for a better outlook.

According to Semiconductor Equipment & Materials International (SEMI), growth in global sales of semiconductor manufacturing equipment by
original equipment manufacturers is expected to resume in 2020, with a 11.6% YoY jump.

This compares with an estimated 18.4% drop in equipment sales in 2019.

Preferred exposure to the sector: Avi-Tech Electronics, CSE Global, and Fu Yu.


Avi-Tech Electronics
Avi-Tech

Share price:
41.5 c

Target:
44 c
• We expect earnings to improve in the subsequent quarters as it has seen some pick-up from the manufacturing and engineering segments, coupled with cost-cutting measures done – which are likely to help improve margins as well.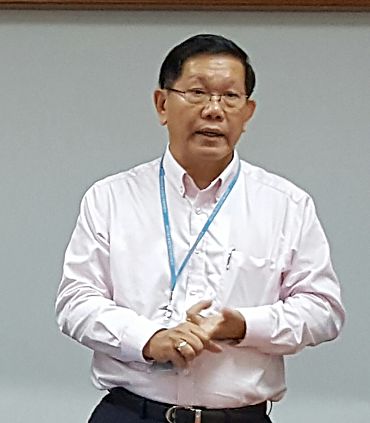 CEO Lim Eng Hong. NextInsight file photoWith a net cash balance sheet and strong operating FCF, we think management will continue to reward shareholders with attractive dividends despite the drop in profits. The stock offers a sustainable 5.6% yield.

• Catalysts. Strong earnings growth in the upcoming quarters – this should be aided by improvements in the semiconductor sector and a potential resolution of the trade conflict between the US and China.


---

CSE Global
CSE

Share price:
54 c

Target:
69 c
• CSE Global is a growth stock that is a play on rising US crude oil production, as well as infrastructure opportunities in both Singapore and Australia.

With the recent acquisition of Volta, the group could deliver c.20% earnings growth in 2020.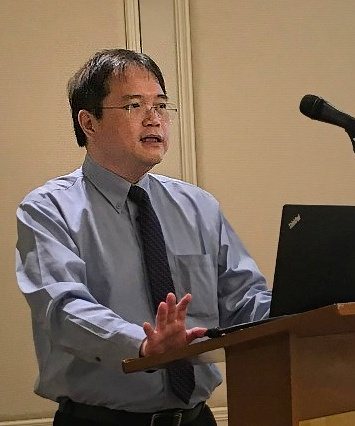 CEO Lim Boon Kheng. NextInsight file photoIt also has a strong orderbook, which stood at SGD232.6m as at end-Sep 2019. Assuming an order intake of SGD116m (the average of the past three quarters), coupled with the two large contracts announced, 4Q19's order intake could range between SGD210m and SGD230m.

An orderbook of more than SGD300m should give CSE Global a sizeable amount of backlog going into FY20. The group also offers a good yield of 5.1%.

• Catalysts. Continuing strong order wins, which are either in line or ahead of our expectations.


Fu Yu
Fu Yu

Share price:
24.5 c

Target:
27 c
• Fu Yu manufactures and sells precision plastic injection moulds and components. The
company also manufactures and sells plastic, aluminium parts, electronic products, and
equipment for medical use.

We expect Fu Yu to deliver steady mid-single-digit earnings
growth, aided by revenue growth and margin expansion.

We are also upbeat on its
6.7% yield, supported by an FCF yield of 10.1% and a net cash balance sheet.

• Catalysts. New project wins in the auto, consumer, and medical sectors.

Margin
expansion could also be aided by higher contributions from new projects through the
medical sector, as well as the consolidation of its factories in China. There could also
be potential for dividends to increase.

Full report here.