RHB

UOB KAYHIAN

CDL Hospitality Trusts (CDREIT SP)

Getting a Fresh Look; Maintain BUY

 Maintain BUY and SGD 1.78 TP, 12% upside plus 6% yield. CDREIT remains our SGREIT (hospitality) Top Pick. Its redevelopment plans for NCQ is a positive step as it should provide the much-needed facelift and rebranding to the ageing asset, with minimal capex outlay during redevelopment. While WSS' entry yields are on the lower end, we see mid-term potential from GSW redevelopment and rising tourism numbers. With Singapore's hospitality sector on an uptrend, we believe current valuation at 1x P/BV is attractive.

Ascott Residence Trust (ART SP)

Somerset Liang Court Rejuvenation

ART has entered into a put-and-call option to partially divest 15,170 sqm of Somerset Liang Court's GFA. Using the net divestment proceeds (S$163.3m), ART will redevelop the retained GFA of 13,034sqm into a new Somerset serviced residence with hotel license, and refreshed tenure of 99 years (from 57 years). The transaction is expected to unlock S$84.3m in gains (comprising S$41.5m in net divestment gain, and S$42.8m in fair value gain from retained GFA). Maintain BUY with an unchanged target of S$1.66.

DBS VICKERS

Singtel

Mobile tariffs in India to rise sharply

Earlier-than-expected tariff hikes in India turn us positive on Singtel.

The stock has declined ~8% since our downgrade on 8 July 2019. On the back of proposed tariff hikes in India from Dec 2019 onwards, we are confident of a sharp rise in regional associates' profit contribution in FY21F which has been the most critical factor in Singtel's share price performance historically. Despite weakness in Singapore and Australia, we raise Singtel's FY21F underlying profit by 2% due to a healthier Bharti. Singtel offers annual earnings growth of 8% over FY20F22F, coupled with over 5% yield. Upgrade to BUY with a revised TP of S$3.60.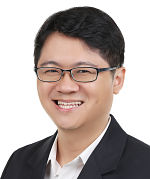 Check out our compilation of Target Prices