RHB

UOB KAYHIAN

Food Empire (FEH SP)

Instilling Stronger Discipline; Maintain BUY

 Maintain BUY with higher TP of SGD0.83 from SGD0.73, 36% upside, c.2% yield, pegged to 12x FY20F P/E. The write-off of its Caffe Bene associate in FY17, as well as the losses from new markets in recent years, have sparked investors' concerns. During the analyst briefing, management said it would increase discipline in capital deployment and has drawn up several initiatives to address these concerns. This signals that management is receptive to investors' feedback from previous meetings, and we are positive on this new development.

Plantation – Singapore

3Q19 Results Review: Earnings Turnaround, But Lower Than Expected

Most companies under our coverage saw a turnaround in 3Q19 earnings on the back of better ASP and lower cost, except for GGR. However, 3Q19 production came in below expectation, and the companies have revised their production guidance for 2019. We reckon that 4Q19 earnings would be higher on the back of the CPO price recovery in late Aug-19. The current high CPO spot prices will only be reflected in companies' earnings in 2020. Maintain OVERWEIGHT.

MAYBANK KIM ENG

CGS CIMB

Wilmar International (WIL SP)

Making headway

Long term is green; short-term focus on margins WIL's recent ESG Corporate Day showcased its focus on improving standards in environmental protection, sourcing traceability, human rights and labour relations. This strategy should yield WIL long-term competitive advantages. That said, much more investments will need to be made to stay ahead in this rapidly evolving space, we believe. While WIL seems to have turned around from its 2Q19 rut from weak soybeancrushing margins, the lingering impact of ASF may reduce earnings visibility. A weaker sugar outlook also does not help. Although we raise EPS by 4-8% and our DCF and P/E blended TP to SGD4.21 after rollover, maintain HOLD.

BRC Asia Ltd

Ending the year with a bang

■ BRC's FY9/19 net profit of S$31.6m (+162% yoy) was in line with our expectations. BRC surprised with a higher-than-expected dividend of 8 Scts.

■ We expect further margin expansion for BRC in FY20F, driven by its price leadership and cost synergies (post-acquisition of Lee Metal in 2018).

■ We like BRC for its good earnings visibility riding on the recovery in home market demand. Maintain Add and TP of S$1.90.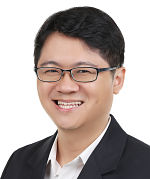 Check out our compilation of Target Prices