RHB

CGS CIMB

UnUsUaL (UNU SP)

Superb 2Q20 And a Better 3Q20F Ahead

 Maintain BUY on our Small-Mid Cap sector Top Pick and SGD0.42 TP, 42% upside. UnUsUaL reported strong 2QFY20 results, with revenue surging 57.5% YoY and PATMI rising 54.8% YoY to SGD5m. Due to the stronger pipeline of events in 3QFY20F and expectation of more potential positive development in the concert and family entertainment space, we believe it will be a more solid quarter for the company.

Frasers Property Limited

Dragged by one-offs

■ FPL's FY9/19 core EPS of 8.7 Scts was below our expectations.

■ Slow residential sales and one-offs were a drag on financial performance, partly offset by recurrent rental and fee income.

■ Maintain Add with an unchanged TP of S$2.08.

UOB KAYHIAN

PHILLIP SECURITIES

Property − Singapore

Strength Beneath The Headlines

Oct 19 URA private new sales showed another month of strength (+85% yoy), although this appears weak on a mom comparison (due to fewer RCR launches). Some of the more attractively-priced previously-launched properties continue to see buying-interest return, such as Parc Esta (92 sold). As a Nov 19 pre-cursor, we also saw SengKang Grand setting a new S$1,700psf benchmark (32% cumulative sales) during its launch weekend. Maintain MARKET WEIGHT with CDL and PropNex as our top picks.

SATS Ltd

Long-term growth from overseas expansion

SINGAPORE | TRANSPORT SERVICES | 2QFY20 RESULTS

 2QFY20 revenue beat our expectations, while PATMI fell short of expectations due to declining cargo revenue.

 Food Solutions and Gateway Services revenue grew 4.5% and 12% YoY, with growth showing in both aviation (+8.1%) and non-aviation (+6.5%) food industries.

 New joint venture in Daxing International Airport will expand presence for SATS in China. We estimate it to add $1.5mn to SATS' bottom line.

 Indian revenue remains subdued due to vacant slots left by Jet Airways.

 Maintain ACCUMULATE with a lower target price of $5.36 (prev. S$5.47). Our PATMI for FY19e is cut by 2.4%.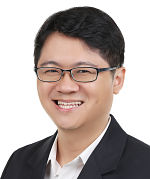 Check out our compilation of Target Prices