MAYBANK KIM ENG

CGS CIMB

Venture (VMS SP)

Earnings recovery may take longer; D/G to HOLD

Trim forecasts/TP to reflect more challenging times

Given the limited upside to our revised TP after the 12% share price gain over the past 3 months and more challenging near-term operating environment, we D/G VMS to HOLD. We lower FY20-21E EPS by 3-9% to factor in a slower recovery and weaker margin assumptions and hence lower our ROE-g/COE-g TP by 10% to SGD16.91 (1.8x FY20E P/B, previously 2.1x). 3Q19 PATMI (+6% YoY) was in line with our/consensus estimates due to the low 3Q18 base. A worsening outlook is the key downside risk.

HRnetGroup Limited

3Q19: local hiring outlook still challenging

■ 9M19 was broadly in line; weaker local hiring sentiment weighed on earnings.

■ HRNET still sees headwinds in Singapore professional recruitment, but remains positive on North Asia and recent acquisitions (including Staffline).

■ Our Add call is intact, with lower TP and EPS, based on growing overseas contribution, solid balance sheet and FY19-21F dividend yield of 4-5%.

RHB

U

OB KAYHIAN

Frencken Group (FRKN SP)

Riding The Industrial Automation Boom; BUY

 Maintain BUY, DCF-based SGD0.82 TP, 8% upside plus 4% yield FY20F. As the bulk of Frencken's factories are in Europe – along with its business activity – the group has been unaffected by the US-China trade war until now. Management is guiding for a more muted outlook, with a likely slowdown in industrial automation in 4Q19 due to the segment's lumpy business nature. However, it is still positive on the medical and semiconductor segments for 4Q19F.

SingTel (ST SP)

A Sequentially Stronger 2QFY20, Headwinds From Airtel Have Not Abated

We expect a sequentially stronger 2QFY20 driven by higher handset sales and cyber security revenue, as well as cost discipline. Regional associates, namely Telkomsel and Airtel Africa, have posted stellar performance. Key risk includes a potential write-off as Airtel India has been slapped with a US$3b fine on tax payable to the Indian government. Downside will be supported by dividend yield of 5.2% for FY20. Maintain HOLD and S$3.32 target price. Entry price: S$3.00.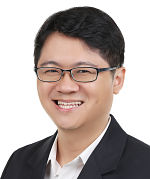 Check out our compilation of Target Prices