CGS CIMB

MAYBANK KIM ENG

mm2 Asia

Set for the bigger stage

■ We like mm2 as an integrated media play, with 15.0% FY20-22F PATMI CAGR underpinned by robust Unusual pipeline and cinema turnaround.

■ Replication of More than Blue's success is a potential catalyst for the stock; its China box office also contributed to higher receivables in 1QFY20.

■ Possible stake monetisation could lower net gearing and finance expenses by S$1.2m-6.0m. We expect share price re-rating to follow. Maintain Add.

Wilmar International (WIL SP)

Weaker crush

China's new policy may have structural implications

Despite a promising recovery in August, Chinese soybean crush margins have fallen back to negative in September. Continued fallout from African Swine Flu (ASF) reducing demand for hog feed is one factor. China allowing imports of Argentinian soybean meal following twodecades of talks is a new factor. Entry of lower cost soymeal may structurally pressure domestic crushers – including Wilmar. On the other hand, palm oil prices have risen 11% since June while imports to China have shot up 80% in August. Together with better crush margins in August, this bodes well for Wilmar's 2H19 outlook vs. the poor performance in 2Q19. Nevertheless, until a clearer resolution of ASF and the extent of China's Trade War manoeuvring become clearer, we remain cautious. HOLD.

RHB

UOB KAYHIAN

Singapore Exchange (SGX SP)

Derivatives Support Weak SADV

 Maintain NEUTRAL and SGD8.10 TP pegged to 23x FY20F (Jun) P/E, 4% downside. We believe the strength in the China A50 Index futures trading could partly offset weakness from the soft securities average daily value (SADV). We expect a slight YoY decline for FY20F net profit.

Penguin International (PBS SP)

Riding The Wave, Backed By Favourable Industry Trends

As the world's top builder of mid-sized aluminium crewboats and security vessels, Penguin is set to enjoy strong EPS growth of 42.9% for 2019, backed by a healthy delivery pipeline and growing demand for its new products in the fields of fire fighting and renewable energy. Penguin should continue to benefit from Nigeria's piracy issues and the low transportation costs of offshore crewboats. Initiate coverage with a BUY and a target price of S$0.85, based on 7.6x 2020F PE.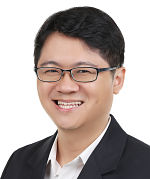 Check out our compilation of Target Prices