CGS CIMB

UOB KAYHIAN

Starhill Global REIT

Stronger income in the longer term

■ Tapping into the unutilised 100k sf GFA and acquiring Isetan's stake in Wisma Atria will help to boost income in the longer term, in our view.

■ However, near-term growth may be more muted due to a weaker economy.

■ Maintain Hold with a lower DDM-based TP.

NetLink NBN Trust (NETLINK SP)

Clear Beneficiary As Singapore Races Towards 5G Roll-out In 2021

NetLink is a clear beneficiary as Singapore races towards 5G roll-out. We prefer NetLink over incumbent telcos in this technology race. Good earnings visibility and cashflow prowess pave the way for a sustainable dividend yield of 5.6% for FY20-21. Maintain BUY with a higher target price of S$1.01. We like the stock for: a) its good earnings visibility, b) attractive dividend yields, and c) earnings upside as NetLink stands to benefit from 5G roll-out in Singapore.

UOB KAYHIAN

RHB

Sembcorp Industries (SCI SP)

Solid Foundations For Continued Growth In Vietnam

We recently visited SCI's industrial parks located north of Ho Chi Minh City, Vietnam, and came away with a positive impression on the company's long-term growth strategy for the country. Unfortunately, near-term headwinds in the offshore-marine sector will continue to overshadow positive developments in SCI's core business segments in our view, thus we maintain our HOLD recommendation with a slightly lower fair value of S$2.22. Entry price: S$2.00.

Centurion Corp (CENT SP)

Visit Note: Under One Roof

Maintain NEUTRAL and DCF-backed TP of SGD0.43, 8% upside. We recently visited Centurion Corp's Purpose Built Workers Accommodation (PBWA), Westlite Tampoi (Johor Bahru) and Westlite Senai II (Johor) in Malaysia where several large manufacturers are based, as well as ASPRI-Westlite Papan in Singapore. We also had a tour of the Purpose Built Student Accommodation (PBSA) – dwell Selegie – and its global security operations centre.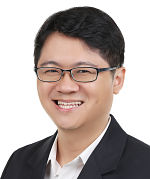 Check out our compilation of Target Prices