MAYBANK KIM ENG

UOB KAYHIAN

AEM Holdings (AEM SP)

Hat trick hero

3 rd positive revision to FY19 guidance; TP +7%

As a result of stronger than expected momentum, AEM has raised FY19 revenue guidance for the 3rd time this year. In response, we raise FY19E earnings by 10%. Although FY20-21E earnings are largely unchanged, we continue to see upside from new projects. Maintain BUY with increased ROE-g/COE-g TP of SGD1.50, based on 3.2x (prev: 3x) blended FY19-20E P/BV. Strong 2020E orders is a catalyst for the stock, while a key risk is a sharp drop in the demand of the key customer's chips.

Fu Yu Corporation (FUYU SP)

Continued Optimisation Of Business

FUYU continues to put in efforts to optimise its operations. Three key initiatives which will lead to cost savings and growth include: a) liquidation of a loss-making JV in Malaysia; b) lease renewal for its Singapore plant; and c) closure of its Shanghai factory. Although the one-off expense related to the closure of the Shanghai factory could drag 3Q19 earnings into the red, we believe FUYU will still pay a higher dividend for 2019, which could support share price. Maintain BUY and target price of S$0.285.

CGS-CIMB

Jardine Matheson
Initiate with Add

Over the past 20 years, JM has traded at an average P/BV of 0.85x. Given the current
challenges in HK and the difficulty in ascertaining the see-through value of JM due to its
shareholding structure, we value JM at 0.78x FY19F P/BV (0.5 s.d. below its historical
20-year average P/BV). Our bull-case valuation is US$70.68, driven by the resolution of
the protests in Hong Kong and strong recovery in Dairy Farm's business and improving
sales in Indonesia. Under our bear case, we estimate JM's valuation could fall to
US$59.87 if the Hong Kong protests intensify and the Indonesian economy worsens.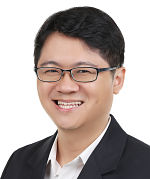 Check out our compilation of Target Prices