Newcomer NetLink NBN Trust debuts at number 1 in Governance Index for Trusts (GIFT) 2019; Far East Hospitality Trust makes big leap up the ranking

NetLink NBN Trust, one of the four new trusts included in the third edition of the Governance Index for Trusts (GIFT), has achieved the top ranking in its first year.

This year, the governance and business risk of 46 out of the 50 real estate investment trusts (REITs) and business trusts (BTs) listed on SGX were assessed.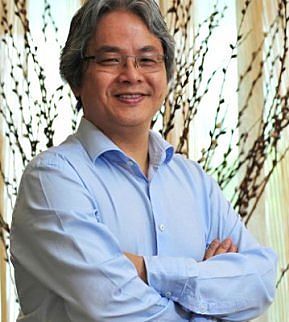 "This sector is well-regulated, and many of the trusts have good governance practices and have been improving over the years. Nevertheless, there is no room for complacency as confidence in the sector can be quickly eroded if momentum is not sustained.

"As the risks of trusts increase and they venture overseas, they must ensure that their governance practices keep pace. While mergers and consolidations are to be expected, the interests of unitholders must always be the key consideration."

-- A/P Mak Yuen Teen
NUS Business School.
(He is co-author of the report along with Chew Yi Hong, an active investor and a researcher in corporate governance)
Four trusts are new to GIFT in the 2019 edition released this evening, the other three being Cromwell European REIT, Keppel-KBS US REIT and Sasseur REIT. In general, the new trusts have fared well, with Keppel-KBS US REIT ranked joint sixth.

The trusts that are ranked in the top 5 in GIFT 2019 are Netlink NBN Trust, Mapletree Commercial Trust, Keppel DC REIT, AIMS APAC REIT and Mapletree North Asia Commercial Trust (joint fourth).

The average combined governance and business risk score has continued to improve since the first edition, increasing from 62.2 in 2017 to 65.6 in 2018 and now to 68.0 in 2019.

Far East Hospitality Trust showed one of the greatest improvements, gaining 15 points compared to last year and moving up from 29th last year to joint 6th this year.

It was able to do so through improvements in many areas, including appointing independent directors with relevant experience to replace non-executive directors who retired from the board (83% of independent directors on board, highest of all trusts).

In addition, the trust was more prompt in releasing its financial results and posted minutes of its AGM – simple gestures that go a long way to improve engagement with unitholders.

However, some trusts have gone backwards.

The report also highlights some concerns and issues, such as

• the assessment of the independence of directors;

• independent directors being appointed to related trusts after reaching nine years of tenure;

• changes in risk profiles of trusts with more foreign listings and local players expanding overseas;

• consolidations and mergers in the sector; and

• the use of hybrid securities to mitigate leverage limits.

GIFT is supported by the Singapore Exchange (SGX).



Governance Index For Trusts – August 2019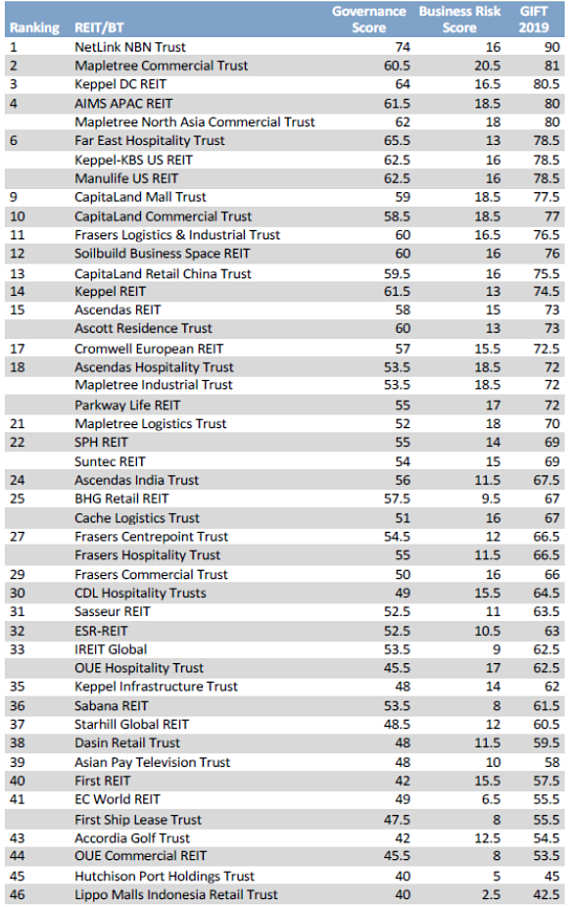 For details on the report, visit www.governanceforstakeholders.com