UOB KAYHIAN

MAYBANK KIM ENG

Bumitama Agri (BAL SP)

1Q19: Unexpected High Expenses; FFB Production In Line

BAL reported core net profit of Rp26b, excluding forex gains of Rp84.2b. Results were below our expectation mainly due to higher operation costs (fertilizer and logistic cost) and financing cost which was mainly affected by higher LIBOR. FFB production is in line with our expectation, and we expect higher FFB production over next three quarters. Selling expenses should be normalised in 2Q19 as most of the high-cost barges contracts will end. Maintain BUY. Target price: S$0.81.

Netlink NBN Trust (NETLINK SP)

Financial health is wealth

Yields & growth intact; BUY maintained

FY19 EPS beat MKE/consensus estimates by 11%/4%, from stronger-thanexpected revenue. With this, we raise our FY20/21E revenue/EBITDA/EPS (Fig 1) and our DDM-based (COE 6%, LTG 0%) TP to SGD0.94. With a naturally-defensive residential fibre monopoly business and 6% sustainable yields, we continue to believe Netlink provides a haven during the current industry turbulence due to wireless competition and general economic uncertainties. Maintain BUY where any negative revisions to its regulatory regime are the key risk to our outlook.

RHB

CGS CIMB

Silverlake Axis (SILV SP)

Outperformance Continues Into 3QFY19; BUY

 Maintain BUY on this top sector pick, DCF-based TP of SGD0.65, 30% upside with 4% FY19F (Jun) yield. With improving fundamentals and strong earnings growth, Silverlake Axis should record robust numbers in 2019. The healthy growth and margin improvement should continue into 4Q19, as it is still executing a large Malaysian contract.

ComfortDelGro

Still riding on robust public transport ahead

■ 1Q19 net profit rose 6.2% yoy to S$70m, on-par with consensus but slightly below our expectations. Overseas taxi segment in China seen as a drag.

■ We trim our FY19-21F EPS forecasts by 0.6%-1.7% on weakness in the taxi segment, while public transport services will support overall growth outlook.

■ Maintain Add with lower TP of S$2.82.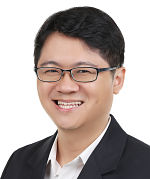 Check out our compilation of Target Prices