UOB KAYHIAN

MAYBANK KIM ENG

1QFY19: Approaching Peak Consumption, Downgrade To HOLD But Raise Target Price

1QFY19 adjusted net profit increased impressively by 37% yoy, albeit from a low base, due to the excise tax hike in Sep 17. Spirits profit grew strongly due to increased volume sales. We still expect to see signs of consumption recovery due to the upcoming elections, however, current valuations appear fair and the beer segment will take time to post progress. We raise our target price by 8% but downgrade to HOLD following a 29% return since its last results. Entry price: S$0.76.

3QFY19 below due to tax, but things are under control

3QFY19 results update: Business is good

As usual, management provided a cautious outlook during the 3QFY19 analyst briefing. However, the undertone is they have passed the worst and there are just a few tweaks needed. The parent airline and cargo business is operating well, whereas the regional short haul suffers from overcapacity and a sudden fall-off of Chinese tourists. We are confident SIA will meet our FY19E. Re-iterate BUY and TP of SGD11.20 (0.94x FY19F P/BV — its 10-year mean).

CGS CIMB

OCBC

Starhub

4Q18: Weak results but in line

■ 4Q18 and FY18 results were largely in line with forecasts. StarHub cut FY19 DPS guidance to S$0.09 (FY18: S$0.16).

■ Mobile and pay TV revenue remained bleak, partly offset by robust growth in fixed enterprise.

■ Maintain Hold with an unchanged target price of S$2.00.




M1 Ltd: Offer turns unconditional

Axiata Group has announced that it has accepted the M1 offer, and will divest its 28.7% stake in the company. With that, as at 15 Feb 2019 (5pm), the Offeror and its concert parties now have 76.35% of M1 shares. Given that the 50% mark has been crossed, the offer has now turned unconditional. The closing date of the offer has been extended from 18 Feb 2018 to 4 Mar 2019 (5.30pm). Assuming the status quo and that M1 continues to be listed, we believe that there could be significant downside risk to the last traded price of S$2.04, especially with the Offeror already noting that dividends could be affected. We continue to maintain our ACCEPT THE OFFER rating on M1.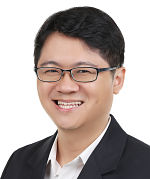 Check out our compilation of Target Prices