Excerpts from RHB Research report

Analysts: Jarick Seet & Lee Cai Ling

Buy (Maintained) Overhang Cleared, Positive 2Q19 Ahead; BUY

Silverlake

Share price:
47 c

Target:
65 c
♦ Keep BUY and DCF-backed SGD0.65 TP, 38% upside plus 5% FY19F yield. With bumper years of PATMI growth ahead (justified by a strong orderbook of >MYR325m unseen since FY15-16) and potential large contracts still to come – coupled with a potentially positive 2Q19 and possible overhang clearance – we think Silverlake Axis' v-shaped recovery is intact.

♦ Overhang likely cleared. On 29 Jan, a block of >39m-plus shares were crossed. Via our channel checks, we understand this block was potentially from a former substantial shareholder who – over the past months – has been selling in the open market.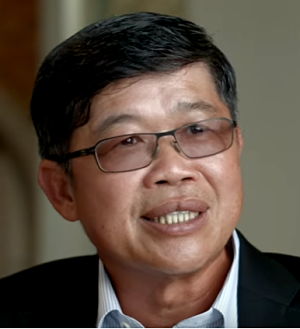 Silverlake chairman Goh Peng Ooi. Youtube screenshotThis has partially caused the share price to be muted and depressed. With this overhang gone, we are optimistic that share prices will start to re-rate, reflecting Silverlake's true value.

♦ Positive 2Q19 ahead. The firm posted a stellar 1Q19, with revenue and PATMI surging 36% and 70% YoY. Going forward, management aims to utilise at least MYR200m worth of orders for FY19, which will likely result in a projected 64% YoY PATMI surge for this period.

Margins improvement will also likely continue on higher contributions from lucrative licensing revenues. Consequently, we do expect a positive 2Q19 ahead, as Silverlake continues to execute on core banking projects secured last year.

♦ With improving fundamentals and earnings, management said it is keen on rewarding shareholders with better dividends. In addition, we believe Silverlake will likely do more share buybacks, similar to was done in 2018 – this should be positive for the company.

♦ MYR320m orderbook with potential large size contract wins pending. Despite drawing down MYR55m of its orderbook in 1Q19, Silverlake has secured c.MYR25-30m worth of contracts on the digital banking front. This brings its orderbook to MYR325m.

With banks budgeting for more IT investments, we understand management is actively in talks with a few potential new and existing customers. Silverlake is also confident of securing additional large-sized contracts in 2H19 – this should further contribute towards its PATMI growth in FY20-21.

Full report here.