Singapore-listed China Fibretech, which is seeking to diversify out of its

fabric processing business, is embarking on a new future in infrastructure-related projects.



Its wholly-owned subsidiary, Raffles (Chengdu) Investment and Development, has signed a tripartite agreement to form a consortium aimed at bidding for infrastructure-related projects.



Its partners are China Railway Construction Corporation Limited-23 Bureau (中国铁建-23 局) and Tianfu Railtech Valley (天府轨谷)



The consortium aims to tap on the strengths of each party to bid for projects to improve accessibility and reduce environmental pollution.


The consortium plans to bid for tourist railway projects in the PRC, including (1) BASHAN RAILWAY (巴山大峡谷) with a RMB280 million contract value; and (2) MEISHAN RAILWAY (眉山), with a RMB600 million contract value.


About China Railway Construction Corporation Limited 23 Bureau


It is a wholly owned subsidiary of China Railway Construction Corporation Limited. Its business activities consist of construction, survey, design, consultancy, manufacturing, real estate development, logistics and trading as well as capital investment.

Its parent company has a history of 65 years and is an ultra-construction enterprise supervised by the State-owned Assets Supervision and Administration Commission of the State Council of China.

It is listed in Shanghai Stock Exchange and Hong Kong Stock Exchange in 2008.



About Tianfu Railtech Valley


It is a technology company incorporated in Chengdu. Its principal business activities include R&D on new technologies to reduce tourist-related transportation pollution.

It has devised products to use in rail-related transport, automotive and industrial engineering.


Commenting on this consortium agreement, Mr Eric Choo, Executive Director of China Fibretech, said, "We look forward to working with both parties and tap on their experience in infrastructure projects in the PRC.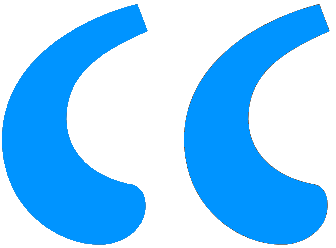 We are hopeful to embark on more projects in the future, which will help the Group develop a valuable and sustainable core business and in turn enhance shareholder value."
-- Eric Choo,
Executive Director,
China Fibretech
"Together with their expertise and network, coupled with the technology and project management skills as well as our investment, financial and advisory expertise that the Group can bring to the consortium, we are optimistic on successful biddings for projects."

China Fibretech has previously announced its intentions to diversify its business towards infrastructure investments and projects and there will be a Special General Meeting ("SGM") on 19th of September for the same.

China Fibretech has also announced that it plans to invest in a build-operate-transfer rural road project in the PRC and now with the formation of this Consortium the Group aims at becoming a diversified infrastructure player and capitalizing on the OBOR initiatives in the region.

With the new business direction, the name of the Group has been proposed to be changed to Raffles Infrastructure Holdings to be approved at the upcoming SGM.

See May 2018 company announcement on share placement and trading resumption, etc.