Stamford Tyres will hold its FY2018 AGM this Thursday (30 Aug). From its annual report, here is its President's letter to shareholders.


DEAR SHAREHOLDERS,
In FY2018, our business delivered S$5.2 million in net profit, which was a commendable result as competition intensified and consequently resulted in the 36% year-on-year decline in profit. Revenue rose 3% to S$242.4 million as our core distribution business delivered over 3 million tyres to the replacement markets in many countries.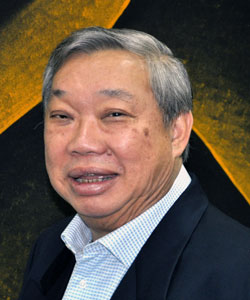 Wee Kok Wah, President, Stamford Tyres. One of these was China, where we have clinched distributorship rights for the first time for Bridgestone tyres. The business has had a good start, contributing to revenue growth that helped to offset the impact of competitive pressure on the revenues from our Malaysian and Thailand markets where an oversupply of tyres materialised. This followed the opening of new tyre factories in Thailand and the lowering of Malaysia's import duty for Chinese tyres.

Adept at responding to diverse pressures, we tapped on our sourcing strength to compete against the new cheap entrants and stabilised our overall sales in those markets. This diversification of brands and product categories will continue to be adopted by our group across the markets we operate in and where we see opportunities to do so.

Southeast Asia remains our No. 1 region. It generated S$198.0 million in sales in FY2018, accounting for 82% of total revenue. Its pre-tax profit was commendable at S$7.9 million.
HEALTHY MARGINS
Despite the considerable competition in Southeast Asia, and initial subnormal margins from the China business, our overall gross profit margin stayed healthy at 25.0%, a dip from 26.2% in FY2017. Gross profit was S$60.6 million in FY18 compared to S$61.8 million in FY17.


Stock price

30 c

52-week range

28 – 36 c

PE (ttm)

13.6

Market cap

S$71 m

Shares outstanding

235.5 m

Dividend
yield (ttm)

3.33%

Year-to-date return

-9%

Source: Bloomberg
The results would have been better if not for the higher costs of tyres that we procured from our principals. Volatility in aluminium ingot prices had also contributed to higher costs of production for the SSW wheels that we manufacture in Thailand. Our SSW factory enjoyed nearly full capacity utilisation and reaped S$29.8 million in sales in FY18.

As we operate in several jurisdictions, we have ongoing forex risk management. Still, we suffered a S$1.25 million forex loss owing to heightened volatility of certain currencies, chiefly the Indonesian Rupiah. The impact this had on our bottomline is clear to see when compared to the forex loss of merely S$68,000 in FY17, when currency volatility was low.

In FY18, the share of results of joint ventures amounted to a net profit of S$1.6 million, compared to S$2.0 million in FY17, mainly due to a net loss from our India joint venture. Sales in India, not unexpectedly, fell with the introduction of the Goods & Services Tax, and our result slipped into the red.

Please refer to the Financial and Operations Review section of this annual report for more information on our business performance.

OUTLOOK
We expect Southeast Asia to continue to be our mainstay, yielding decent returns from our decades of investment in creating a wide network of customers and dealers.

Another bright spot is Indonesia, where its mining sector – not just coal but other commodities -- is enjoying a robust recovery. Stamford Tyres, which has been operating there for many years, supplies not just specialised and high-value tyres for mining equipment but also the all-important value-added services such as off-the-road tyre repair, vehicle inspection services, logistics and warehousing. We are working hard to seize opportunities that the booming mining sector presents.

We will continue to widen our product offerings and find new ways to trim operating costs and improve sales productivity. And in China, a market that is highly competitive but yet too big to ignore, our Guangdong distributorship will enjoy higher economies of scale by selling not just Bridgestone tyres but also our SSW wheels and proprietary in-house tyre brands such as Sumo Firenza.

DIVIDEND
Stamford Tyres continues its practice of regularly paying dividends to shareholders. The Board of Directors has proposed a dividend of 1 Singapore cent a share (FY2017: 1.5 Singapore cents), subject to shareholders' approval at the Annual General Meeting.

APPRECIATION
I am grateful to customers, suppliers, bankers and business associates for their support and confidence in us. My staff deserve a pat on the back, especially the management team led by Executive Vice President Cham Soon Kian, who joined our company at the age of 23 and has served 27 years. I would also like to thank the Board of Directors for their counsel.

We look forward to telling you more about our business, and answering your questions at the Annual General Meeting. As usual, we have arranged shuttle buses to and from our office in Lok Yang Way, Jurong.

WEE KOK WAH
President
Stamford Tyres Corporation Limited