OCBC SECURITIES

UOB KAYHIAN

DBS: Special S$0.50 CNY angbao! Woof! Woof!


DBS delivered a good set of FY17 results this morning. Net profit of S$4,371m was up 3% from the previous year, fairly in line with market and our expectations. Net Interest Income rose 7% to S$7791m, while Non-interest Income gained 7% to S$4483m. On a QoQ basis, 4Q17 allowances came off 72% from S$815m in 3Q17 to S$225m. The final quarter's performance was led by an increase in wealth management and higher unit trust and other investment product sales. In addition, Investment Banking also saw a doubling in fees from higher equity market and fixed income activities. For the final dividend of 2017, management has proposed a payout of 60 cents per share, bringing full-year dividend to 93 cents, up 55% from 60 cents in the previous year. In addition, it also proposed a special dividend of 50 cents. We will provide more details after the briefing. We have a BUY on DBS.

First Resources (FR SP)

4Q17 Results Preview: Expect Marginally Higher qoq Earnings But Weaker yoy

FR's 4Q17 production statistics came in within expectations. 2017 FFB production growth of 13% yoy is within our expectation and management guidance of 10-15% yoy. We forecast core net profit of US$30m-34m in 4Q17. We expect marginally better qoq results on higher production, but weaker yoy earnings due to lower CPO ASP. Maintain HOLD. Target price: S$1.95. Entry price: S$1.75.

OCBC SECURITIES

Singtel: 9MFY18 EBITDA met our expectations


Singtel's 3QFY18 operating revenue grew 4.4% YoY to S$4.60b driven by growth across the Consumer segment (+3.1%) and Digital Life segment (+121.9%) but partly offset by a 3.9% decline in revenue from the Enterprise segment. This resulted in a 6.0% YoY growth in 3QFY18 EBITDA to S$1.29b. However, 3QFY18 share of associates' pre-tax profits fell 20.4% YoY to S$553m, mainly impacted by: 1) associate in India (-73.4%) due to the disruptive competition as well as the steep cut in domestic IUC rate in India, and 2) associate in Indonesia (-8.6%) due to higher depreciation charges from network investments and a 6% depreciation of IDR against SGD. Consequently, 3QFY18 underlying NPAT fell 8.0% YoY to S$898m but excluding Airtel's (associate in India) results, it would have fallen by 5.8% YoY to S$874m. For 9MFY18, operating revenue grew 6.5% YoY to S$13.2b while EBITDA rose 4.5% to S$3.85b, which is largely in-line with our expectations as it met 75% of our FY18 forecast. However, on similar reasons as 3QFY18, 9MFY18 underlying NPAT (excluding the exceptional gain of S$2.0b recorded in 2QFY18 from the divestment of NetLink Trust) decreased 5.2% YoY to S$2.74b, and met 71% of our FY18 forecast, but would have been only 0.3% lower if Airtel was excluded. Pending an analyst briefing, maintain BUY but put our FV of S$4.19 under review.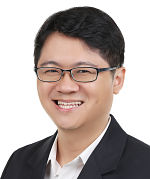 Check out our compilation of Target Prices