CIMB SECURITIES

UOB KAYHIAN

Singapore Strategy

Prepare with a shopping list

■ In preparation of a market bounce-back, we list five 'must-own' stocks backed by valuations and fundamentals: KEP, VMS, STE, GENS and AEM.

■ Our Alpha list: we remove Memtech given its YTD outperformance, and add STE and China Sunsine; others remain: UOL, SMM, mm2, Yongnam and Sunningdale.

■ Our FSSTI target of 3,600 is intact.

NetLink NBN Trust (NETLINK SP)

3QFY18: A Shelter From Volatilities

Residential connections tracked expectations but non-residential connections beat expectations. EBITDA margin at 75.7% was 6.9ppt above the company's forecast due to lower maintenance and staff costs. Some of the costs were deferred and could be incurred in 4QFY18. Maintain BUY due to NetLink's dominance in residential connections and its defensive qualities, which provide a defensive shelter against market volatilities. Target price: S$0.93.

MAYBANK KIM ENG

OCBC

Singapore Exchange Ltd (SGX SP)

Another Positive Catalyst

A BM-SGX trading link by end 2018

SGX announced that it will be collaborating with Bursa Malaysia (BM) to jointly develop a BM-SGX stock market trading link by end 2018. This link will enable investors to trade and settle the shares listed on both markets more efficiently, and widen their access to the two exchanges. MAS and Securities Commission Malaysia (SC) will be working on the regulatory requirements (link). There is a possibility that this crossborder initiative may be extended to connect other ASEAN exchanges. Pending further updates, we maintain our TP of SGD8.82, based on an unchanged P/E of 23x FY19E EPS, in line with its mean since 2012.

Market: Great Singapore Sale!


The Dow Jones Industrial Average fell a cumulative 7.1% on Friday and Monday, before rebounding 2.3% in overnight trading. VIX, which spiked to as high as 50, closed at about 30 last evening. The selldown on Wall Street reverberated through Asia on Tuesday with the Hang Seng Index down for four days and down 5.1% on Tuesday. With the across-the-board selling, quality stocks are now at more attractive levels, especially for long term investors looking to increase their exposure to blue chips. Defensive stocks such as SingTel (BUY; with fair value estimate of S$4.19) and ST Engineering (BUY; with fair value estimate of S$4.00). In the property space, our picks are UOL (BUY; with fair value of S$9.70) and City Dev (BUY; with fair value of S$15.30). In the banking space, DBS is our pick and we recommend accumulation on price weakness (BUY; with fair value estimate of S$29.50).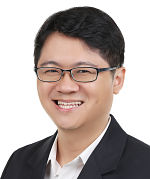 Check out our compilation of Target Prices