CIMB

OCBC

Offshore & Marine

Brazilian Grinch

■ Keppel will pay US$422m (S$570m) to settle bribery allegations in the US, Brazil and Singapore and treat it as an exceptional item before FY17 dividend consideration.

■ The bribery allegations involved 13 contracts that were awarded in Brazil since 2001, including the six semi-submersibles to Sete Brasil worth c.S$6.2bn in 2012.

■ KEP's share price could weaken in the near term, as it has been dismissing the bribery allegations. Final dividend will be based on profit before penalty.

■ SMM was also named by a Petrobras executive along with KEP in the Petrobras bribery scheme. However, SMM has yet to make an announcement.

■ Maintain OW on the sector but expect some near-term selling pressure for the two stocks. The return of non-drilling orders could still be the key catalyst.

Keppel Corporation

S$570M FINES TO BE PROVIDED FOR IN 4Q

- Reaches resolution; S$570m fines

- 4.5% of NAV

- One-off item

Keppel Corp (KEP) announced that its O&M unit has reached a global resolution with the criminal authorities in the US, Brazil and Singapore, bringing closure to the investigations into corrupt payments by a former agent, Mr. Zwi Skornicki, in Brazil. Keppel O&M will pay fines totalling US$422m (S$570m) to the three jurisdictions, representing a 25% discount off the bottom of the applicable fine range under U.S. Sentencing Guidelines, the maximum cooperation and remediation credit allowed. We estimate that the fine accounts for about 4.5% of KEP's 3Q17 net asset value; management has also mentioned that it will not prevent the group from pursuing its growth plans. After adjusting our O&M book value lower and updating the values of the group's other business segments, our fair value estimate slips from S$8.41 to S$8.12. This is not a large impact on our fair value as 1) we only use 1.1x P/B to value the O&M segment, and 2) most of the group's value is still from the property segment. Given the upside potential of 11.1%, we maintain our longer-term BUY rating on the stock, though there is likely to be a negative knee jerk reaction on the share price post this announcement.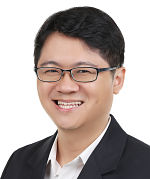 Check out our compilation of Target Prices