PHILLIP

DBS

City Developments Limited

Putting the cash hoard to good use – Final offer for M&C

SINGAPORE | REAL ESTATE | UPDATE

 Privatisation of M&C to be RNAV-accretive, if the deal goes through. Consolidation of M&C will lift RNAV by c.10.6% to S$15.75/share, with a corresponding adjusted TP of S$13.39 (from S$12.10). Post-acquisition, M&C will make up 27% of CDL's total GAV.

 Final offer of 620 pence/share is 12% higher than previously mooted offer price. Despite a 39% premium to pre-offer last close price, it represents an attractive value for CDL as it is pegged at 0.75x P/BV. The hotels are valued at cost in the books.

 Positive for CDL regardless if privatisation goes through as positive sentiment buoys M&C share price.

Roxy-Pacific Holdings

Sexy Roxy

 Revealing seven freehold sites in Singapore in 2018, with estimated GDV of S$0.5bn

 Beefing up its recurring-income portfolio and diversifying its geographical presence

 Realising c.S$300mn in GDV when development projects in Australia are completed in 2018 / 2019

 Initiating coverage with BUY and TP of S$0.69

Initiate with BUY; TP of S$0.69.

We initiate coverage with a BUY rating and TP of S$0.69 (based on 30% discount to RNAV) for Roxy-Pacific Holdings (Roxy). Benefitting from being early in the current en-bloc cycle, Roxy is one of the few "undiscovered" midcap developer proxies to ride the recovery of the Singapore property market. BUY!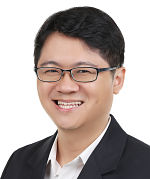 Check out our compilation of Target Prices