Excerpt from Phillips Securities Research report

Analyst: Chen Guangzhi


What is the news?
China
In Nov-17, National Development and Reform Commission (NDRC) urged domestic coal suppliers and purchasers to enter into the medium and long-term contracts for 2018 to stabilize the development of both upstream and downstream sectors of the coal market. These term contracts are supposed to make up 75% of production and consumption of respective coal and power producers. Meanwhile, railways, ports and related logistics will prioritise the transportations under such contracts. NDRC will directly monitor contract fulfilment with volumes arriving at 200k tonnes or above.

Indonesia
In Nov-17, it's reported that governments have revoked 406 coal-mining permits in East Kalimantan province, and another 403 permits are awaited to be revoked in the future. The move is associated with a nationwide cleanup of irregularities in the mining sector.

China is gradually subduing coal price volatility via regulating market mechanism.

Golden Energy

Geo Energy

Blackgold

Stock price

38.5 c

26 c

8.6 c

Target price

59 c

44 c

16 c

Source: Phillip Securities
In retrospect, the coal price was still traded at the red zone in recent months, which is regarded as the abnormality (beyond 12% of a price base of Rmb535/tonne) according to the thermal coal price alert mechanism established in 4Q16, see Figure 5.

It was apparently due to a shortage of coal supply to power plants. Since Jul-17, neither domestic production nor Indonesia coal import caught up with the growth of thermal power generation, shown in Figure 1 to 3. The authority adopted the same measure as what it did in late 2016, balancing coal supply and demand by term contracts, but it expanded the scale of by involving more parties as mentioned above.

Therefore, with more visibility of coal supply and demand, we expect the upside of coal price is limited, and the price will fluctuate within the normalized range.

Stamping out irregularities will only cause regional temporary supply shorts
We believe the ongoing inspection and investigation of violations will only cause a minor speed bump in the mining sector. The national electrification project is a priority in Indonesia, and it will lead to a healthy and sustained demand for thermal coal. Hence, the stop-work resulted from licenses revocation will not sustain. Mining activities in the region will be resume once issues are rectified.


Coal counters monthly updates
Golden Energy and Resources (Target px: S$0.59 / BUY)
♦ 57.7% and 33.1% surge in production volume and coal price propelled the performance in 3Q17.
♦ The growth of overhead costs faster than expected due to higher freight and marketing expenses.
♦ The 14mn tonnes of coal sales in FY17 are still on track, and the sales target in FY18 will be more than 18mn tonnes.
Geo Energy Resources (Target px: S$0.44/ BUY)
♦ Management revised down FY17 sales target from 10mn tonnes to 7 to 8mn tonnes.
♦ The newly-issued US$300mn senior note will enhance solvency and liquidity.
♦ Higher cash costs suppressed margin in 3Q17.

Investment action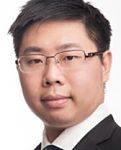 Chen Guangzhi, analyst, Phillip Securities Research.In the recent months, each of three counter encountered 10% to 30% of price correction. We believe it was due to the bearish market sentiment on China's coal demand:

1) Major power and heating plants had gradually completed stocking piling coal for winter;
2) Chinese authorities accelerated gas-replacing-coal campaign recently, resulting in a gas supply shortage in the north and central China. It also banned the burning of low-quality coal briquettes for residential heating.

However, we think the current headwind is seasonal since China has been intensifying the regulation and control of air pollution during winter. The shift from coal to gas is a longlasting move which cannot be completed overnight.

Moving forward, coal is still the main source of fossil fuel consumption. Based on a stable coal outlook and the ramp-up of production of 40% in FY18, we maintain our BUY rating on coal sector.

Full report here.

Watch Phillip Securities' video (1 min 28 seconds) on the coal sector -->