PHILLIP

UOB

Singapore Coal Monthly

Only seasonal headwinds

SINGAPORE | MINING | SECTOR UPDATE

What is the news?

China

In Nov-17, National Development and Reform Commission (NDRC) urged domestic coal suppliers and purchasers to enter into the medium and long-term contracts for 2018 to stabilize the development of both upstream and downstream sectors of the coal market. These term contracts are supposed to make up 75% of production and consumption of respective coal and power producers. Meanwhile, railways, ports and related logistics will prioritise the transportations under such contracts. NDRC will directly monitor contract fulfilment with volumes arriving at 200k tonnes or above.

STRATEGY – SINGAPORE

Alpha Picks: Conviction Picks To End The Year

We add City Dev and CDREIT, and remove Tianjin as we head towards the year-end.

WHAT'S NEW

• SATS shines but mixed for the rest. SATS stood out in November, rising 12.6% mom. However, it was mixed performance for the rest of our alpha picks, with profit-taking seen in Wing Tai and Citic Envirotech despite the latter's announcement of a huge Rmb4.6b contract win in Lanzhou City, China. Tianjin Zhongxin fell by a disappointing 8.7% mom as 3Q17 results missed expectations.

DBS

DBS

SMC strategy

Property-driven recovery plays

• Recovery in property development set to turn construction sector around

• Current construction landscape improving with construction GDP falling at a lower rate, and recovering tender prices

• Large-cap property stocks have outperformed; second liners and construction-related plays next

• Uniquely positioned construction and/or development plays - APAC, Chip Eng Seng, Hong Fok, Hock Lian Seng, Lian Beng, Tiong Seng and Keong Hong

Singapore Property

Christmas comes early for two new winners!

• Frasers Centrepoint Limited won its first land tender in two years with the Jiak Kim site for S$955m or S$1,733 per square foot per plot ratio (psf ppr)

• Allgreen Properties won its third site along Bukit Timah Road within 5 days with Fourth Avenue plot for S$553m (S$1,540 psf ppr), 21% below the price paid for Royalville • Bukit Sembawang submitted its first bid after a long while and was second for the Fourth Avenue site

• Bid tenders remain bullish; batched tenders did not deter some developers from submitting multiple bids; all eyes on 1H18 government land sales programme next!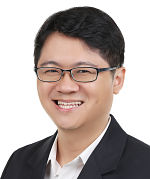 Check out our compilation of Target Prices