MAYBANK KIM ENG

CIMB

Best World International (BEST SP)

China Continues to Deliver

Strong China sales more than offset Taiwan slowdown

9M17 earnings were in line at 77-78% of ours and consensus FY17E. 3Q17 earnings grew 36% YoY and 2% QoQ, from 33% YoY revenue growth in China, offsetting the continued weakness in Taiwan (-46% YoY). China is expected to lead growth for the group from continued geographical expansion, improved service quality and better brand confidence. On the other hand, Taiwan should start to recover in 2018 as BEST seeks to improve earnings quality. Maintain BUY and TP of SGD1.88, based on 19x FY18E EPS (PEG of 0.7x using FY16-19E EPS CAGR of 27%); We ascribed a c.30% discount to the PEG of 1.0x for regulatory risks and competition.

Sunningdale Tech Ltd

Held back by unrealised exchange losses

■ 3Q17/9M17 sales were in line at 26%/75% of our full-year forecast.

■ Core net profit for 3Q17/9M17 came in below expectations (due to unrealised foreign exchange losses) at 21%/65% of our full-year forecast.

■ Adding back the unrealised exchange rate impact, 3Q17 net profit would have grown by 37.8% yoy instead of the headline 24.2% yoy decline.

■ Gross profit margin slipped to 14.32% in 3Q17 due to higher contribution from mould fabrication activities.

■ Our TP dips slightly to S$2.79 as we adjust for higher operating expenses in FY17.

OCBC

Singapore Airlines: Parent airline and cargo lift earnings


Singapore Airlines' (SIA) 1HFY18 revenue grew 5.5% YoY to S$7.71b, driven by improvements across all business segments, while operating expenses rose at a slower pace by 2.7% to S$7.20b. Despite the much higher growth in traffic, net fuel costs only increased by 0.8% due to a 91.1% reduction in fuel hedging loss in 1HFY18. Consequently, stripping out one-off items recorded in 1HFY17 and 1QFY18, 1HFY18 core PATMI jumped 106.1% YoY to S$252.0m, and formed 63.5% of our FY18 forecast, beating our expectations. Looking ahead, outlook remains uncertain as we expect competition to increase with significant capacity expansion by competitors in key markets, which will likely translate to the persistent pressure on passenger yields. On above expectations results, we raise our FY18F/FY19F PATMI by 29%/57% and core FY18F PATMI by 42%. Consequently, with no clear signs of a recovery in industry yields for now, maintain HOLD with a higher FV of S$10.50 (prev: S$10.10), based on 0.9x FY18F P/B.

RHB

CapitaLand

Building On Recurring Income Base

3Q results were in line. CapitaLand is cautiously optimistic on Singapore's residential outlook and is on the lookout for acquisitions at the right price. In China, the cooling measures are starting to take effect, with residential sales growth expected to slow down in the near term. Other focus markets include Japan, Vietnam and Indonesia. Meanwhile, CapitaLand has been steadily focussing on building a recurring income base from new acquisitions, the opening of new malls/serviced residences and expanding its management contracts. Maintain NEUTRAL and TP of SGD3.90 (6% upside), as we see limited near-term catalysts.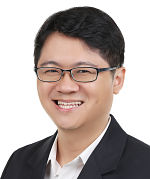 Check out our compilation of Target Prices