CIMB

PHILLIP SECURITIES

Sunningdale Tech Ltd Building a sustainable business model

■ Business conditions remain challenging for Sunningdale given the pricing pressure from customers and rising labour costs.

■ Volatile exchange rates also impacted profitability.

■ However, we believe Sunningdale will still enjoy the seasonality strength effect of the second half in FY17F.

■ Its Penang plant, which will help lower operating costs, is due to be completed by 1Q18.

■ As we roll over our valuation to FY18F, our target price rises to S$2.86.

Sheng Siong Group Continues to deliver with a one-off tax refunds boost

SINGAPORE | CONSUMER | 3Q17 RESULTS

 9MFY17 Revenue/PATMI met 75%/76% of our full year FY2017 expectations

 Trading environment continue to recover; Sales from mature stores extended uptick with 3% growth after six consecutive contractionary quarters before 2Q17

 Upgrade to BUY with higher TP at S$1.13 (previously S$1.06), as we roll forward to FY18e

UOB KAYHIAN

REITs − Singapore

3QFY17: Results Of CDREIT (Below), Suntec (In Line); 4QFY17: FHT (In Line)

Results of CDREIT were below expectations, while those of Suntec and FHT were in line. Maintain HOLD on CDREIT with a raised target of S$1.70 (from S$1.62). Maintain HOLD on Suntec with a higher target price of S$2.05 (from S$1.95). Maintain BUY on FHT with a higher target price of S$0.85 (from S$0.80). Maintain OVERWEIGHT.

RHB

Viva Industrial Trust

Another Stellar Quarter

Viva's 3Q17 results came within our expectations. The occupancy rate for VBP's white space continues to improve, with spill-over effects starting to be seen in VBP's business park. UEBH is also poised to benefit from the recent opening of DTL-3. Positive rental reversions are set to continue, with improving fundamentals in the industrial market. Despite the challenging conditions, Viva continues to impress via well-planned asset enhancements and yield-accretive acquisitions. Maintain BUY, with a higher TP of SGD1.02 ( from SGD0.97, 7% upside).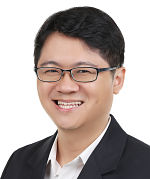 Check out our compilation of Target Prices