CIMB

MAYBANK KIM ENG

Frasers Logistics & Industrial Trust

Why you can keep FLT in your pocket

■ Two key investment merits for the REIT - its ability to tap its sponsor's Australian development pipeline, and a favourable Australian industrial market.

■ We believe FLT could maintain an acquisition rate of A$150m-200m over the next two years (FY9/18F-19F). Incorporating this would lift our TP to S$1.23.

■ Our desktop research found the Australian industrials remaining firmly in an up-cycle.

■ We incorporate FLT's first portfolio acquisition and the accompanying equity fund raising into our model, resulting in 2.8-4.6% increase in FY18F-19F DPU.

■ Maintain Add with a higher TP of S$1.20. Portfolio cap rate compression could be a potential near-term re-rating catalyst.

City Developments(CIT SP) Possible Cash Offer for M&C

First read positive; Maintain BUY

CityDev announced a possible cash offer for 65.2%-owned Millennium & Copthorne Hotels PLC (MLC LN, Not Rated).The potential offer price of 552.5 pence implies 0.67x P/BV, which is broadly in line with its historical multiples. While CityDev intends to maintain M&C's current business model, we believe the asset-rich company offers value unlocking potential in the medium term. Our latest RNAV values its stake in M&C at 460 pence per share. Lifting this to the offer price of 552.5 pence or its latest BVPS of 820.6 pence would bring our RNAV to SGD14.01 and SGD15.13, respectively. Maintain BUY and RNAV-based TP of SGD13.60.

PHILLIP SECURIITIES

Sembcorp Marine Ltd

Some drizzle in this drought

SINGAPORE | OIL & GAS | UPDATE

 SMM managed to resell nine jackup rigs for US$1.3bn.

 The deal will provide crucial liquidity but weaken profitability.

 We upgrade our call to NEUTRAL with a higher TP of S$1.82, based on a blended 12- month forward PER of 33.6x.

OCBC

SPH REIT: In-line quarter but some softness seen

SPH REIT reported an in-line set of 4QFY17 results, with DPU growth of 0.7% YoY to 1.42 S cents. Both Paragon and TCM maintained their 100% committed occupancy, as at end-FY17. However, a downside surprise came from Paragon's negative rental reversion figure of 0.8% for expiries in FY17. The Clementi Mall (TCM) fared better, with positive rental uplifts of 3.7% for the full-year. Shopper traffic for both malls was stable. While Paragon achieved higher tenant sales of 2.1% in FY17, TCM saw a 5.8% decline. Nevertheless, the occupancy cost for Paragon (19.6%; unchanged) and TCM (15.8%; +0.8 ppt) remains healthy, in our view. There were also positives from SPH REIT's portfolio valuation, underpinned by a compression in cap rates adopted by the valuers, as rental assumptions held steady. Taking into account this full-set of results, we trim our FY18 and FY19 DPU forecasts by 1.1% and 1.8%, respectively. But as we also roll forward our valuations, our DDM-derived fair value estimate remains unchanged at S$1.08. Maintain BUY.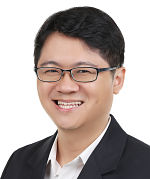 Check out our compilation of Target Prices