UOB KAYHIAN

MAYBANK KIM ENG

Oversea-Chinese Banking Corporation (OCBC SP)

3Q17 Results Preview: Steady And Steadfast

We foresee healthy loan growth in 3Q17 driven by trade finance, residential mortgages and investment loans for overseas expansion. We expect NIM to have edged higher gradually but growth in fee income to have moderated to 12% yoy. We expect asset quality to stay resilient but provisions to have increased 6% qoq due to deterioration in valuations of collaterals. We forecast net profit at S$958m for 3Q17, up 1.6% yoy. Maintain BUY. Our target price for OCBC is S$13.38, based on 2018F P/B of 1.39x.

Singapore Economics

MAS Preview: Strong 3Q GDP May Prompt Policy Shift

Flash 3Q GDP Growth Near 4%

MAS will release its biannual monetary policy decision in mid-October, on the same day as the release of the 3Q GDP flash estimate. Third quarter GDP growth likely came in close to +4% on a year-on-year basis, as manufacturing accelerated to +20% for the July – August period. Services growth likely picked-up further with the recovery broadening, particularly to financial, business and wholesale & retail trade.

OCBC

Keppel Corporation: Secures FPSO conversion work


Keppel Corporation yesterday announced that Keppel Shipyard has secured an FPSO conversion contract from long-standing customer, SBM Offshore. The Tina VLCC will be converted to an FPSO which will be deployed to the Liza field (offshore Guyana) developed by ExxonMobil. The converted FPSO will have a storage capacity of 1.6m bbl of crude oil and is able to produce up to 120k bbl of oil per day. Keppel's work scope includes refurbishment and life extension works, such as the upgrading of living quarters, fabrication and installation of spread mooring systems, as well as the installation and integration of topside modules, and we estimate a contract value of more than S$100m for Keppel. Maintain BUY with S$7.36 fair value estimate on KEP.

PHILLIP SECURITIES

Singapore O&G Ltd.

Completing the life cycle

What is the news? Service agreement with KL Fertility & Gynaecology Centre Sdn. Bhd. ("KL Fertility Centre") on 3 Oct-17

 The Group has entered into a commercial collaboration with KL Fertility Centre, a wholly owned subsidiary of Monash IVF Group Ltd based in Australia.

 This collaboration will enable SOG to offer new and existing patients with Assisted Reproductive Technology ("ART") services such as In-Vitro Fertilisation ("IVF") and Intracytoplasmic Sperm Injection ("ICSI") Procedures.

 The collaboration is for an initial term of 36 months and is limited to the Singapore market only.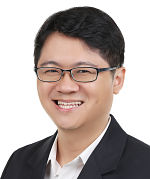 Check out our compilation of Target Prices