CIMB

OCBC

M1 Limited

Still not cheap enough to take on the risk

■ FY17F core EPS to fall 4.5% on higher subs retention cost and rising depreciation.

■ Core EPS to fall by a total of 31% in FY17-20F, impacted by TPG's entry.

■ Despite high capex & spectrum fees, 80% payout ratio is sustainable in FY16-18F.

■ Some risk for 700MHz in the general spectrum auction but largely manageable.

■ Maintain Hold; target price cut by 9.5% to S$1.90. Good entry point is below S$1.56.

M1's revenue and earnings outlook in FY17F We expect M1's service revenue to be flat in FY17F. Mobile revenues should fall (-1.8%) due to lower international roaming/voice usage and negative effects from last year's simonly plans and some downtrading activities. This will be offset by further growth in Fixed Services (+18.2%), driven by Enterprise contracts won at end-2016. EBITDA/core EPS could ease 1.1%/4.5% as we see higher retention cost to lock in mobile subs ahead of TPG's entry in mid-2018 and rising depreciation on sustained high capex.

SPH REIT: No surprises in 1QFY17

SPH REIT reported an in-line set of 1QFY17 results. Gross revenue increased 0.9% YoY to S$52.6m, while DPU rose 0.8% to 1.34 S cents, as S$2.2m of its taxable income available for distribution was retained. We believe a portion of the income retained could be distributed to unitholders in subsequent quarters. Both Paragon and TCM remained fully occupied, and delivered positive rental reversions of 4.4% and 9.1%, respectively. Management continued its efforts to refresh its tenant mix to enhance shoppers' experience. In terms of financial position, SPH REIT's gearing remained stable and healthy at 25.7%, as at 30 Nov 2016. 85.9% of its debt is on a fixed rate basis and it has no refinancing requirements until 2018. Given this in-line set of results, we maintain our forecasts and BUY rating on SPH REIT, but adjust our fair value estimate to S$1.04 from S$1.06, as we adopt a higher risk-free rate assumption of 2.7% (previously 2.4%).

RHB SECURITIES

Dairy Farm Buy (Maintained)

On The Right Track

We believe Dairy Farm is on the right track, with the implementation of key strategic initiatives to improve margins and operational efficiencies. These measures would help achieve steady profitability, to be evident in the upcoming release of its 2016 results, despite a challenging operating environment thus far. With retail sales in its bread-and-butter market, Hong Kong appearing to have bottomed out, we believe things should look up in 2017. Dairy Farm remains a conviction BUY, with revised TP of USD8.50 (from USD8.60, 17% upside).

UOB KayHian

ISOTeam (ISO SP) Earnings-accretive Deal At A Good Price

ISOTeam announced S$22.7m of new wins and its latest acquisition in a cash-andtreasury share deal with the shares priced at a 5% premium. We find this earningsaccretive acquisition to be a positive and done at a good price as at least a S$13m orderbook and 12% pre-tax margin until Sep 19 will be guaranteed. We raise our FY17-18 net profit estimates by 15% and 14% respectively. Maintain BUY with a higher target price of S$0.60 (+13% from S$0.53) on higher-than-expected earnings.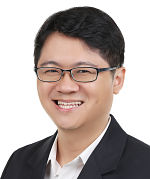 Check out our compilation of Target Prices