OCBC SECURITIES

CIMB

Triyards Holdings: Trading at too low a valuation

Triyards Holdings reported a 17% YoY rise in revenue to US$91.2m in 1QFY17 but saw a 28% decline in gross profit due to lower GPM from a different mix of projects and a competitive market environment. Along with higher financial expenses, the company saw a 66% drop (-7.5% QoQ) in net profit to US$2.1m for the quarter. Despite the tough operating environment, the group has been profitable every quarter, which is quite commendable. Though earnings may be lackluster for the group going forward, the stock is now trading close to 0.3x book, which we feel is too low for a company that is unlikely to make significant impairments in the foreseeable future. In an extreme scenario in which all trade receivables, inventories and WIP are wiped out, this would leave half of total assets remaining. Based on 0.55x FY17F book, we raise our FV to S$0.47 and upgrade our rating to BUY.

Keppel DC REIT

Can KDCREIT be top in class again in 2017?

■ Organic portfolio weakness, a less visible acquisition pipeline (12-month timeframe) and a strong S$ are reasons for pessimism on KDCREIT, in our view.

■ In contrast to 2016, when the manager provided explicit guidance on the acquisition of SGP 3, the acquisition pipeline for 2017 is less visible.

■ We foresee negative rental reversion for the Singapore and Basis Bay leases, which are up for renewal in 2017. It is also taking longer than expected to backfill Dublin 1.

■ While there are minimal lease expiries in FY18-20F, the flip side is that the trust may not enjoy positive rental reversions if 2018 becomes a landlord's market.

■ Reiterate Hold with lower DDM-based target price.

RHB

Spackman

Next Hit - Golden Slumber in 2Q17

With Master being a big hit, Zip Cinemas, under SEG, has affirmed its status as a premium Korean movie producer. Earnings from Master would be reflected in 1Q17F instead of FY16F due to timing of the screening. Their next production – Golden Slumber, a manhunt thriller is slated for 2H17 and top A-listers Kang Dong Won and Han Hyo Joo would star in the movie. With investors looking for continuity in earnings, we believe that this movie, coupled with future productions should drive earnings and drive its turnaround. Maintain BUY with TP of SGD0.32 (71% upside).

DBS VICKERS

DBS VICKERS

Singapore Developers & REITs

Rocky Road, Take me home  Luxury residential and office subsectors to bottom out ahead of other subsectors in 2017

 Diversification remain a key strategy for most real estate companies, cheap valuations could spark M&A

 Deleveraging trend to kick in from 2017

Mermaid Maritime
Price Target 12-mth: S$0.24 (29% upside)

Privatisation cannot be ruled out. With O&G sector valuations near multi-year lows, share price upside could stem from possible privatisation by parent Thoresen Thai and its associated promoter group (the Mahagitsiri family), which hold at least 77% stake in Mermaid. Thoresen Thai has a gross cash balance of about S$250m and net gearing is quite low as well; thus we believe there is enough financial muscle to buy out Mermaid's remaining free float worth c.S$37m at current prices.

Read more...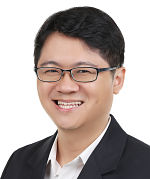 Check out our compilation of Target Prices